Catholics of Mangaluru worship Infant Jesus at Bikarnakatte in thousands
www.mangaloretoday.com
Mangaluru, Jan 14, 2016: January 14 was a a red letter day for thousands of Catholics from in and around Mangaluru and even further. Particularly in the evening all roads lead to Bikarnakatte the historic shrine of the Infant Jesus regularly thronged by devotees from all castes and creeds. This annual feast this this year 2016 seemed very special with unprecedented devotion and numbers. The authorities of the Shrine, the Carmelites, with a great band of dedicated helpers and volunteers were most attentive rising to the occasion in organizing a very blessed feat and worship. In a well orchestrated and organized manner each and every function since January 5 has been very edifying. Thousands of devotees have left their foot prints honouring a miraculous Infant Jesus who is reputed in many parts of the world.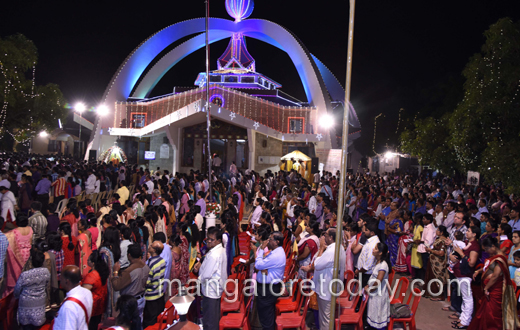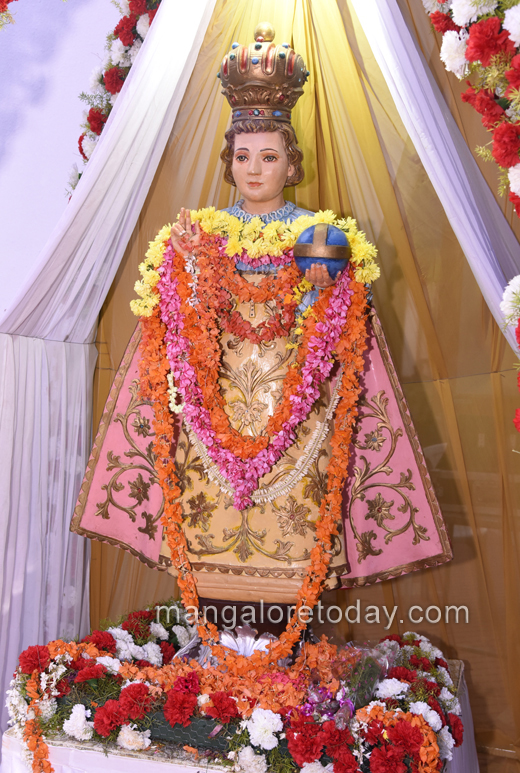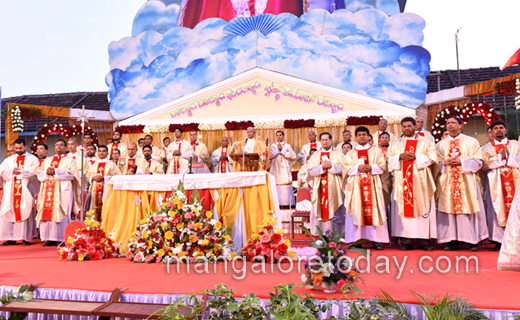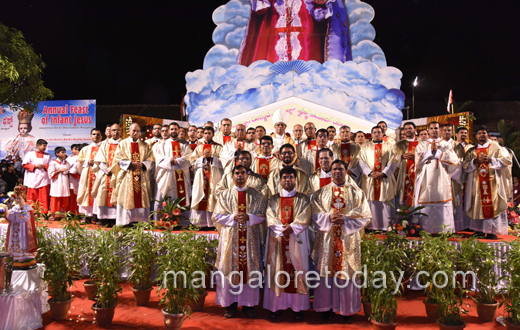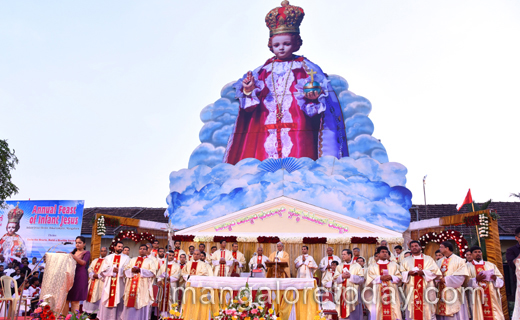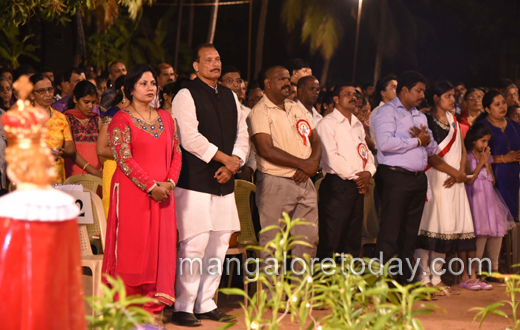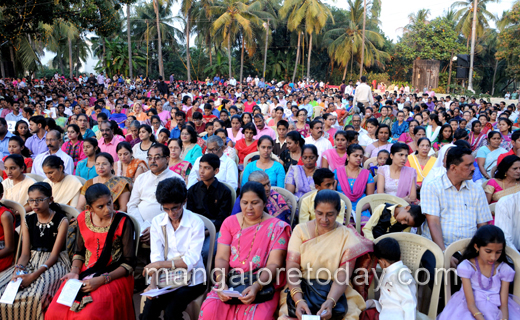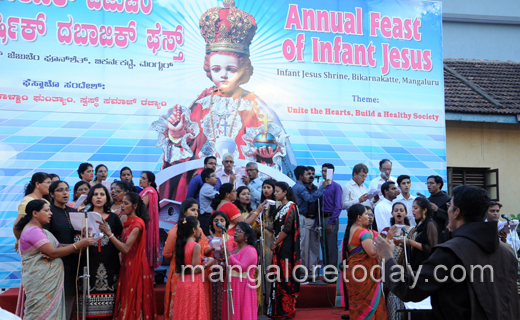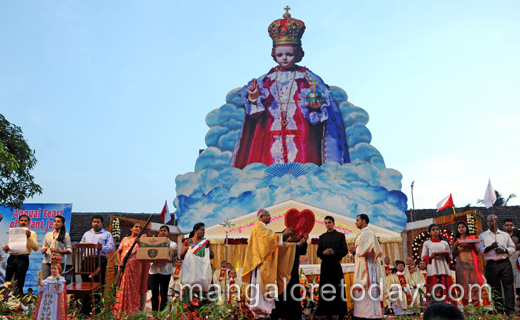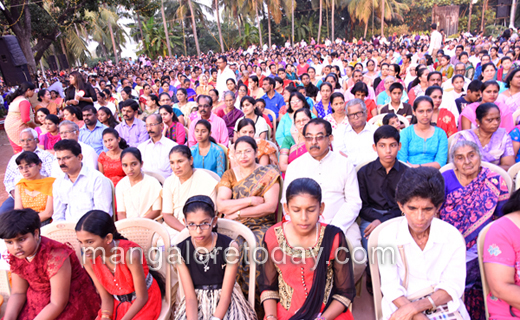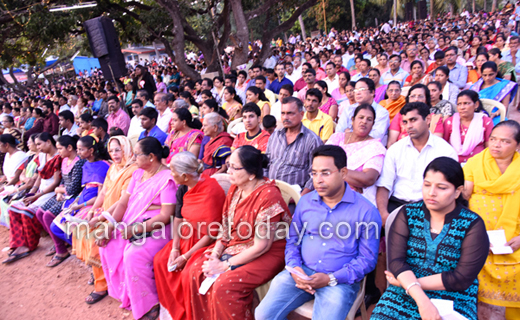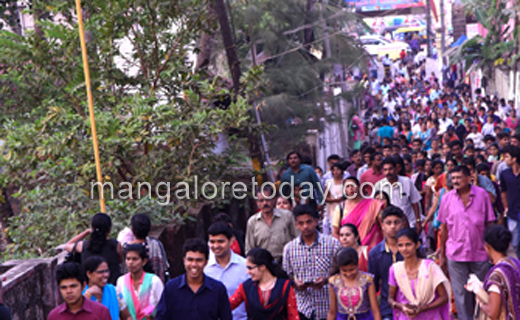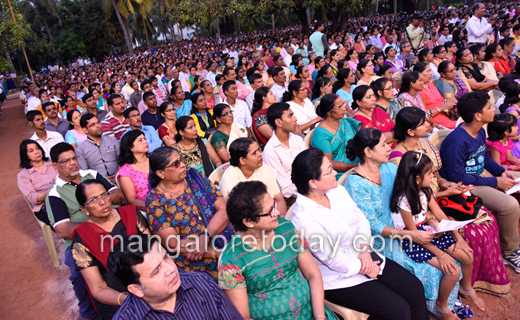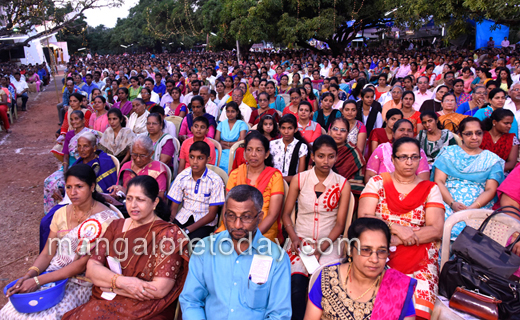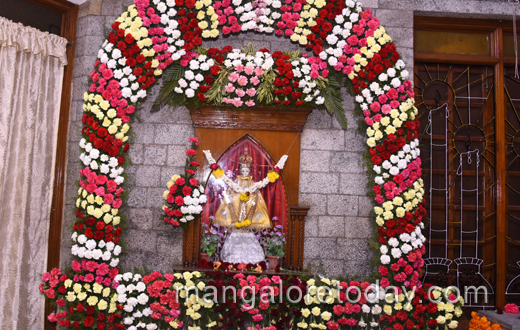 The Annual Feast of Infant Jesus was celebrated with the Theme of 'Unite the Hearts, Build a Healthy Society', at 6 pm at the Infant Jesus Shrine, Carmel Hill, Bikarnakatte here, on January 14. Hordes of devotees attended the festive mass at the shrine, praying and seeking divine intervention and blessings. Masses were held throughout the day in different languages, devotees were seen flocking the church premises since morning.

The Solemn High Mass was concelebrated at 6 pm,by the Archbishop of Bhopal Dr Leo Cornelio along with Provincial OCD, Fr Charles Serrao, Superior Fr Joe Tauro, Director of the Shrine Fr Elias and many priests. Masses in Konkani. Also this year January 15, today, a special thanksgiving mass will be held at 10:30am at the Shrine. Inner Healing Prayer Service will be held at 5:00 pm and there will be a Konkani Mass at 6:00 pm. Later a cultural programme is scheduled.

A Piece of the History:
On Jan 11, 1996, late Bishop of Mangalore Rt. Rev. Dr. Basil D'Souza blessed the present Shrine. Since the day devotees visit the spot non stop each day of the year and thousands are seen on Thursdays and feast days. The very special icon of the Infant Jesus radiates Joy, peace, blessings and well being to all who come to HIM.
Miracle Hill, Carmel Hill; is traced back to about 65 years in the late 1940s. The Carmelite priests were given this spot a barren hilly place called "Bangera Padav', Bikarnakatte, coming within the jurisdiction of Holy Cross Church, Kulshkear, Mangaluru. The humble and holy priests worked tirelessly and what results today is a blessing from the Divine Infant to all people of the region. People have received good health, help in trouble, and many gifts spiritual and temporal at 'Carmel Hill' now a place for refuge and holy place. This barren land was developed and is known as "Carmel Hill" among all the walks of people. And many people visit this place now, which was earlier barren and not inhabited. Infant Jesus at this spot is a miracle worker and people are always approaching for His special mercies, gifts and miracles.

Write Comment
|

E-Mail
|
Facebook
|

Twitter
|

Print