CPI(M) against land ordinance - protest
Mangalore Today News Network
Mangaluru, Feb 12, 2015: Communist Party of India (Marxist), led by the party's Lok Sabha member from Tripura (East) Jitendra Chaudhury, took out a jatha and burnt a copy of the ordinance on land acquisition promulgated by the Narendra Modi government "to favour the corporates.
"Chaudhury told a public meeting earlier that the ordinance had to be opposed as it would affect the livelihoods of the peasantry by taking away their lands at a time when they needed more land to protect their livelihood. The ordinance took away all the safeguards of the amendments introduced by the previous government such as seeking ensuring consent by majority of the farmers' families losing land for projects.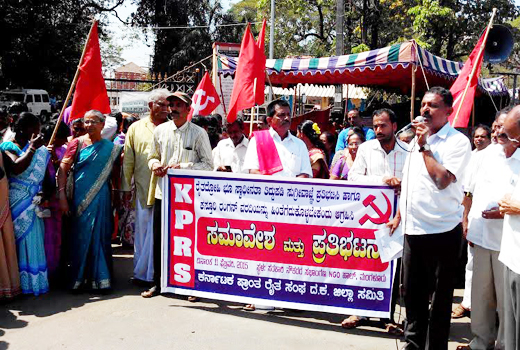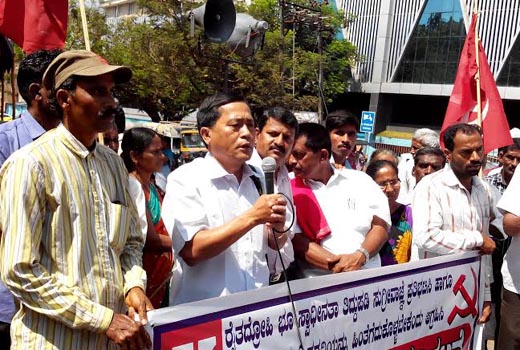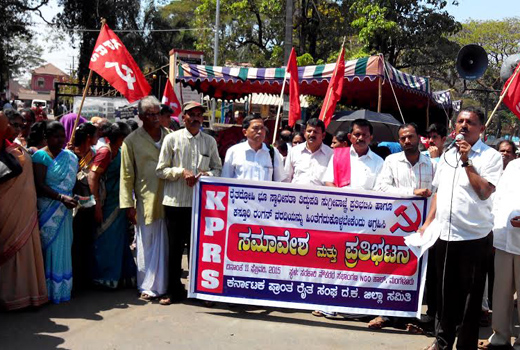 He also sought the formation of a new committee of experts and engaging with local people and adivasis – whom he described as natural custodians of the environment – to evolve a wide-based alternative strategy to manage the environment. He sought withdrawal of the Kasturirangan report.

He also assailed the proposed Environment Law Management Act, which he said would repeal many other Acts including the Forest Rights Act, 2005 that had granted certain rights to forest dwellers.

He alleged that the governments had been adopting a double standard on the issue. While on the one hand they spoke about protecting environment through plans such as the ones on the Western Ghats, on the other hand they (both the BJP and previous UPA governments) were diluting provisions of the Wildlife Protection Act, 1972, and Forest (Conservation) Act, 1980, he said. The Forest Rights Act allowed allotment of up to four hectares of land for forest dwellers, but this was being diluted. He called on common people to come together against such actions and prevent such unfair acts of the Government.

Write Comment
|

E-Mail
|
Facebook
|

Twitter
|

Print