Biodosimetry lab established at K.S. Hegde Medical Academy
Mangalore Today News Network
Mangaluru, Jan 06, 2018: Biodosimetry lab is being established for assisting medical management of Radiation exposure. Such exposure can occur during radiation accidents and among medical professionals.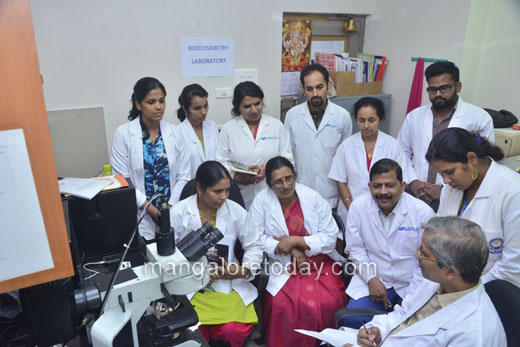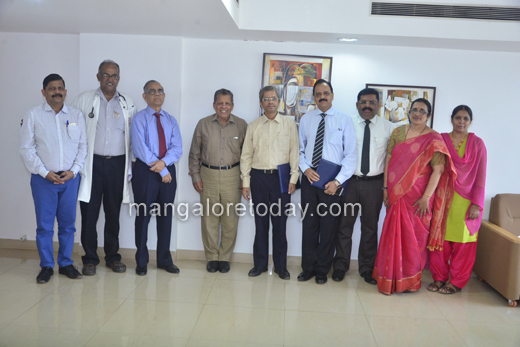 Since a single lab can only handle limited samples and in emergency the sample size will be very large. Therefore more Biodosimetry labs are need to be established and work in network for Biodosimetry service.

Once established this lab can serve as radiation diagnostic lab for radiation over exposure among medical professional and participate in building national and international capacity of Biodosimetry service for handling medical radiation energy. This diagnostic information will also help in prediction of short term and long term health consequences of radiation exposure.

A contract agreement will be signed between the President of India, acting through and represented by the Director, Institute of Nuclear Medicine and Allied Sciences (INMAS), a constituent laboratory of the Defence Research and Development Organization (DRDO), Ministry of Defence, Government of India and the Nitte (Deemed to be University) on 03-01-2018 at 12:00 PM for the establishment of Biodosimetry laboratory at K.S Hegde Medical Academy, Nitte (Deemed to be University), Deralakatte, Mangaluru and Networking with Biodosimetry laboratory of INMAS, DRDO, New Delhi.

INMAS is a premier laboratory of the DRDO engaged in the research of basic and applied medical sciences including radioprotectors and treatment modalities for the management of radiation emergencies, endocrinology, biodosimetry, drug development and strategies for chemical, biological, radiological and nuclear (CBRN) defence, Radiation counter measures, besides combat causality care. Biodosimetry Lab shall help in monitoring radiation exposure status of Medical Professionals, Hospital Staff at K.S Hegde Medical Academy, Nitte (Deemed to be University) Mangaluru and other Hospitals of Karnataka State. 19 countries have established Biodosimetry laboratories during 2012-2014 and successfully networked. In India, there are only three laboratories including INMAS, and ours will be the fourth and the first in the state of Karnataka.



Write Comment
|

E-Mail
|
Facebook
|

Twitter
|

Print