Bill for implementing GST introduced in Karnataka assembly
www.mangaloretoday.com
Bengaluru, Jun 7 2017 (DHNS): Chief Minister Siddaramaiah on Wednesday tabled a bill in the legislative assembly which facilitates the implementation of the new indirect tax regime under the Goods and Services Tax (GST). The Centre would be introducing the GST from July 1.

As per the GST Constiutional amendment, all states have to mandatorily pass the State Goods and Services Tax Bill. If they do not comply, then they will lose their taxation powers. Different types of taxes now imposed by states would be subsumed in a single tax. States would have to pass the bill before September 15. Accordingly, Siddaramaiah has introduced the Karnataka GST bill.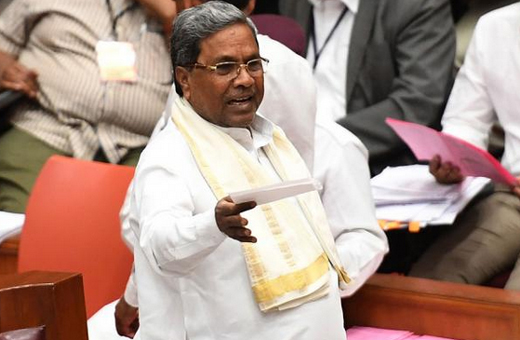 The proposed legislation will confer power upon the state government for levying GST on the supply of goods or services or both which takes place within the state. It is expected to reduce cost of production and inflation in the economy, it is said in the objects and reasons for introducing the bill.

As soon as Siddaramaiah tabled the bill, JD (S) member YSV Datta questioned the relevance of the bill. He said it will do more harm than help the states. The legislators are not aware of the significance of the bill and also its impact on the state. The House should have discussed the GST. The MLAs have not been giving any training to understand the significance, he said.

Countering him, Siddaramaiah said the introduction of the SGST bill is only a formality being done as it has already been passed by Parliament. And, all states have agreed to implement the new tax system at the GST Council. While saying Datta could express his opinion when the bill comes for consideration, the chief minister wondered as to why JD (S) MPs H D Deve Gowda and Puttaraju had not articulated their views in Lok Sabha.

"Now you are expressing views against the GST. But why Gowda and Puttaraju did not protest it when it was being discussed?" he asked Datta. When the JD (S) member argued that both the MPs had raised objections, then Siddaramaiah asked him to produce records in support of his argument.

The chief minister said that it is true that those states which are collecting more taxes may face some issues. But if the collection is less than average, it would be compensated.

Later as per the suggestion of the chief minister, Speaker K B Koliwad said a workshop would be organised to explain the features of GST to legislators.

Write Comment
|

E-Mail
|
Facebook
|

Twitter
|

Print