Bihar court grants unconditional bail for two from M'lore in Hawala case
Mangalore Today News Network
Mangalore, Jul 28, 2014: Reports say that Muhammad Asif (23) from Amblamogaru and Mustaq Ahmed (45) from Suralpadi who were arrested by the Lakhisarai District Police on November 22, 2013 along with Ayisha-Zubeir couple on the charges of illegal money transfer from Bihar and Mangalore, were granted unconditional bail on July 18 by a Bihar court. Court order came after the NIA told the court that it does not have enough evidence against the accused.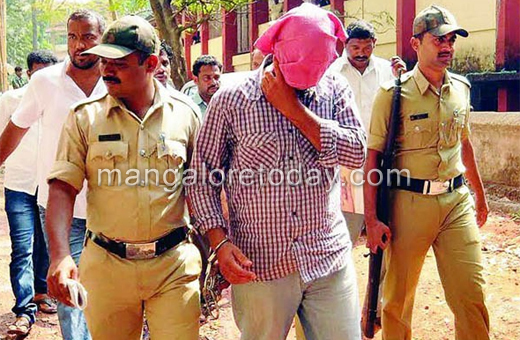 (File Photo)


While Muhammad Asif reached here, Musthaq, a cancer patient has been delayed as the court order has made an error in his name. The families were glad to see the out come. Police arrested them just because their names were found on diary seized from Ayisha-Zubair couple.

Anger and anxiety along with galdness was part of the family gathering at MIA on July 25. Abdullah, Yakoob Sharief, Sheikh Mukhthar, Abdul Majeed Suralpady and others received Asif at the airport, accompanied by S M Sharief, M S Abdul Hameed, Samshuddin from Bihar.

"We had to spend a lot of monet and effort in this legal battle. When the poor are in troubles for no fault of theirs how will they fight?" wondered Abdul Khader K who had been to Bihar more than 10 times to get them bail. Muhammad Asif is pursuing BBM course at Kanachur College in Deralakatte.

Musthaq : Is a cancer patient and undergoing treatment through Kidwai Memorial Institute of Oncology, Bangalore.

Pathetic loss of life : Obaid, Mustaaq's brother was on the way to Bihar to meet Mustaaq out of affection and concern. He knew the great trial his brother faced and took a train to Bihar. However, he sadly suffered a cardiac arrest in the train while he was on his way back home. Obaid also had the responsibility of Mustaaq's treatment.

Reports narrate how Obaid could not meet Mustaaq in Bihar, his pain was great, he boarded the train to return to M'lore and had spoken to his kin for a long time on the mobile his grief was such that soon after he suffered a cardiac arrest and died on the train. Obaid is survived by four children, his death is misery to a grieved and suffering family circle.

Mushtaaq's wife, expecting their fourth child the crisis faced by her husband left her in immense depression is unable to get up from bed. Their three school going children have had to remain at home because they were being ridiculed and heckled every where they went.

Even a section of the media accused them and unjustly sensationalised the news. Justice is due to them from law and society.

Write Comment
|

E-Mail
|
Facebook
|

Twitter
|

Print