Bhatkal man detained in Dubai for 'IS activities'
mangaloretoday.com
Dubai, Nov 22, 2015: The Dubai police has detained a 33-year-old from Bhatkal, Karnataka, who was being tracked for over a year by Indian authorities for suspected online activities linked to the Islamic State. Adnan Hasan Damudi, allegedly a former SIMI member, moved to Dubai in 2012 for work, and is said to have acted as an online recruiter and propaganda agent for the IS.

Indian authorities are hopeful that Damudi, an accountant by training who was last known to be employed as an assistant delivery coordinator at the World Trade Center in Dubai, would be deported soon. He was detained a couple of months ago, and sources said his present status is "not known".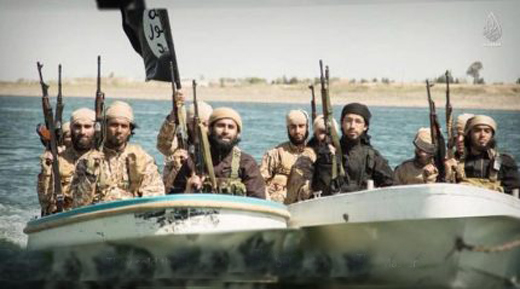 Representative image


Since the detention, Damudi's "suspect" online activities have come to a halt, sources added. The Twitter account allegedly linked to Damudi, with the handle @AdnanDamudi, that would propagate IS ideology has been defunct over the last year along with his YouTube subscription.

Indian and UAE phone numbers suspected to have been provided by Damudi on online forums are also inactive.

Damudi's alleged IS links reportedly came to the fore in the course of an investigation by the Telangana Police into an attempt last year to recruit four Hyderabad youths. Damudi is alleged to have influenced the four engineering college dropouts to travel to Syria as well as arranged funds for their travel, before the authorities were alerted and the youths detained near Malda in West Bengal and brought back to Hyderabad.

A commerce graduate from Karnatak University in Dharwad, Damudi was allegedly also in touch with Sultan Armar from Bhatkal, who was reported by IS-linked websites to have been killed in Kobane in Syria in March this year.

Apart from the four Hyderabad youths, sources say, investigations showed Damudi to be in touch with several other Muslim youths in India. An alleged active participant in online platforms linked to the IS, he was a subscriber a year ago to a YouTube channel operated by controversial Australian pro-IS preacher Robert Musa Cerantonio, who was deported to Australia from the Philippines last July.

Investigations into the attempt by the four Hyderabad youths to make their way to IS ranks in Syria had revealed that they were initially handled online by a Karnataka-origin man based in the Gulf.

According to sources, initially six youths from Hyderabad had been convinced into signing up for the IS and visas were to be arranged for their travel via Istanbul. However, two had later dropped out after their parents got wind of their plans as well as the person who was to arrange their visas backed out.

The four youths who eventually decided to leave first went into hiding in the Karimnagar district of Telangana and, out of desperation, allegedly contacted Damudi on an Indian number provided by him.

Damudi allegedly put the youths in touch with Sultan Armar, who was suspected then to be on the Afghanistan-Pakistan border. Investigators say Armar spoke to the four youths via Skype, and promised to help them join the IS. Sources say it was Armar who then directed the four to travel to West Bengal, assuring that they would be taken to Dhaka from where arrangements for further travel would be made by his associates.

After they were detained in Malda by the Hyderabad police, no case was filed against the youths and their names were not publicised in an effort to instil confidence in families to report youths targeted by jihadist recruiters.
Courtesy: The Indian Express

Write Comment
|

E-Mail
|
Facebook
|

Twitter
|

Print