BJP candidate Vedavyas Kamath showcased his strength in the final march
Mangaloretoday News Network
Mangaluru, May 10: Mangaluru south constituency BJP candidate, Vedavyas Kamath took out a massive road show with scores of supporters in the finale. The road show displayed his supporters' strength and spirit. Group of party workers had come from various streets, passed through the main road of the city and culminated in front of Town Hall.
Addressing the party workers and voters, Vedavyas Kamath sought the people's support and elect him to serve the people of his constituency. He assured the people that he will strive hard for the betterment of the city. He said that he will do everything to make Mangaluru a better place to live.

The state has witnessed much maladministration in the last five years. All the developmental works in Mangaluru that were initiated by Sri N. Yogish Bhat, former BJP MLA, and sanctioned by Sri B.S. Yeddyurappa, former Chief Minister, have been stalled under the Congress government. Communalism and political favouritism have become predominant in Mangaluru. Matters have come to such a state that not only are young females unable to move around fearlessly but young males are also not able to do so in the city. Law and order have completely broken down.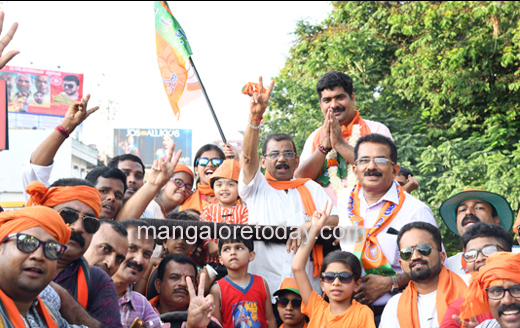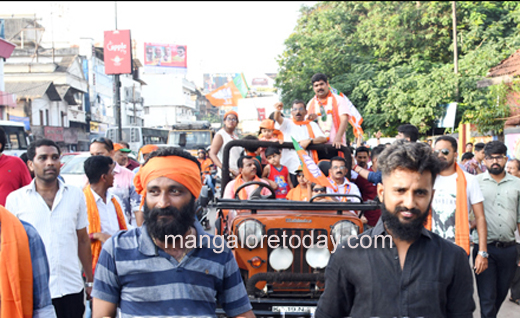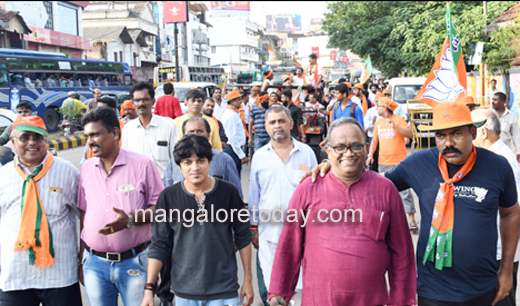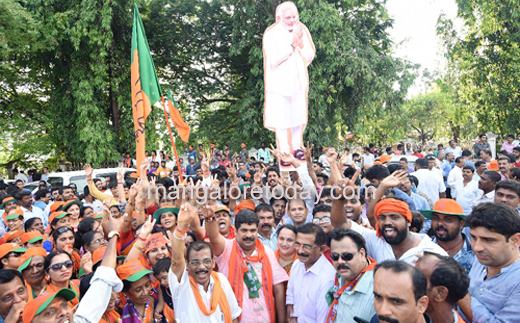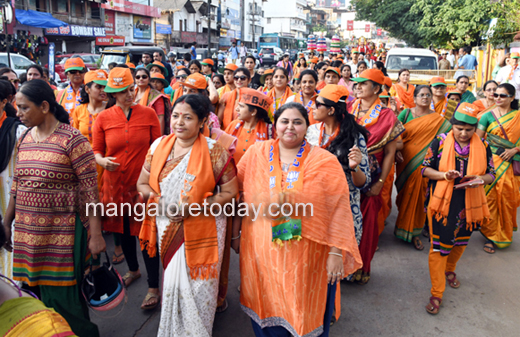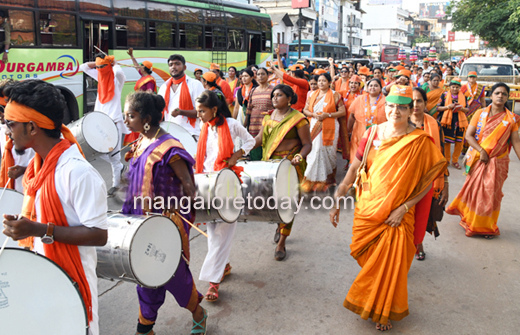 Despite having world-class doctors, Mangaluru is unable to become a health hub. Also, we have failed to convert the city into an educational hub in spite of having students from all over the state coming to Mangaluru seeking education. When it comes to tourism we have lagged behind in attracting tourists, unlike our neighbouring coastal states Kerala and Goa. Though Mangaluru has great potential for tourist attraction, we have never converted it into our advantage and tourism has not received any boost. Though the Centre has recognised Mangaluru as a Smart City and sanctioned crores of funds, the city has not benefitted due to the negligence of the present legislators.
Being a city of well-informed citizens, Mangaluru possesses all the ingredients to evolve into a premier city of the country. Now is the time to positively respond to leaders such as Sri Narendra Modi to realise the dreams we have for our city. Let us join hands for the betterment of Mangaluru, Karnataka and the entire country. Please do exercise your valuable franchise on 12 May 2018. Vote for the lotus symbol. I request you to provide me the opportunity to serve you. My foray into public life itself was through a service institution named Sevanjali Trust and hence I'm very confident that I'll be able to offer you exemplary service in the next five years as well.


Write Comment
|

E-Mail
|
Facebook
|

Twitter
|

Print