Ayush doctors to get Rs 25000 during reappointment: Health Minister
Mangalore Today News Network
Mangaluru: July 25, 2015: Ayush doctors appointed by the state government under the National Rural Health Mission (NHRM) are set to get a monthly salary of Rs 25,000. But this will be only after state government re-advertises for the existing posts of Ayush Doctors at a salary of Rs 25,000 per month.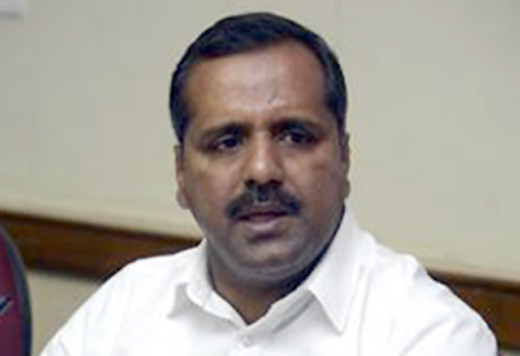 "The re-advertisement process will be complete by month end," said Health Minister UT Khader here on Friday, adding that guidelines will be framed by the state to accommodate existing 587 Ayush doctors under this appointment.

Apart from the guidelines, the Ayush doctors would be evaluated by the DHOs. "As per the guidelines ad evaluation report, the appointments will be made," Khader said.

The National Health Mission director has issued directions to the state and increased the quota to 650, which gives state leeway to take more doctors to be co-allocated them in PHCs where MBBS doctors are not available at present. "The co-allocation issue will be discussed and then a decision will be taken," said Khader.

He said the striking Ayush doctors were made aware of this and they have withdrawn their strike.

They Ayush doctors, appointed by the health and family welfare department in 2005 under NRHM, had threatened to go on an indefinite strike from July 20 if their demands for wage revision were not met.

Khader also said these doctors were appointed under NHRM for starting salary of Rs 6,000 willingly. They could be given only 5% hike. "We had written a letter to NHM director in November 2014 regarding the wage gap between state appointed contractual Ayush doctors which was Rs 28,000 and those appointed under NHRM contract, which was at Rs 15,400 per month in 2014-15. Following that NHM has agreed for revised salary provided state re-advertises for existing posts," said Khader.

He also said that KPSC has notified for 381 MBBS and 963 post graduate and 87 dentists on Thursday. This is to inform those eligible to apply and not miss the opportunity. "We have increased salaries of doctors and dentists to Rs 60,000 and PGs to Rs 85,000, unheard of in any private or state sector. Chief Minister Siddaramaiah has allocated Rs 183 crore in the supplementary budget for this purpose," he said.

SELFIE RIDICULED: Health Minister UT Khader on Friday ridiculed India's Prime Minister Narendra Modi's selfie campaign in light of state being short-changed of Rs 125 crore health grants. "Taking selfie is one thing, but it does not fill stomachs nor ensure health. Selfie campaigns cannot reduce infant mortality rates. We will somehow reallocate existing budget and make adjustments," he noted.


Write Comment
|

E-Mail
|
Facebook
|

Twitter
|

Print