Aftermath of DK - PUCL president's death in police station - petitions to Police chief, DC
Mangalore Today News Network
Mangaluru, July 07, 2015: The last rights of David D'Souza a popular human rights and social activist was completed on July 5 pm at Milagres church. There was a very large gathering of local citizens from all walks of life, many coming from far to express their sympathies to the family and friends.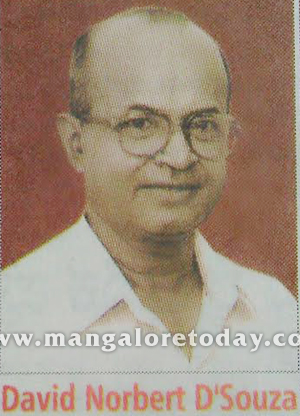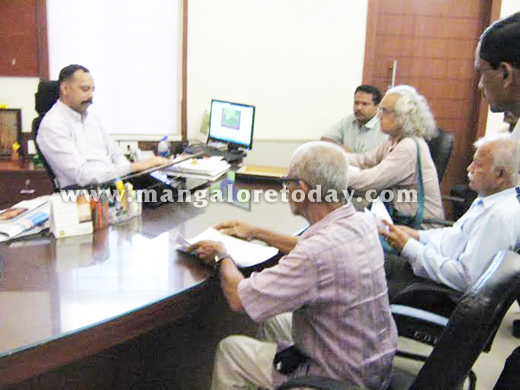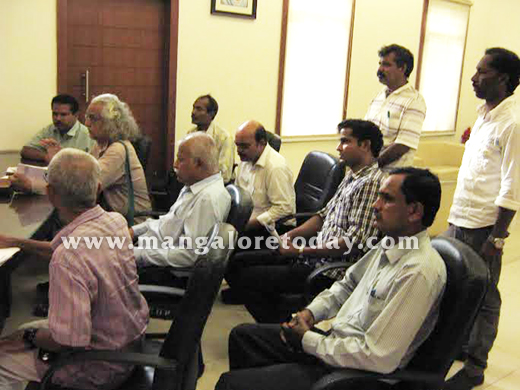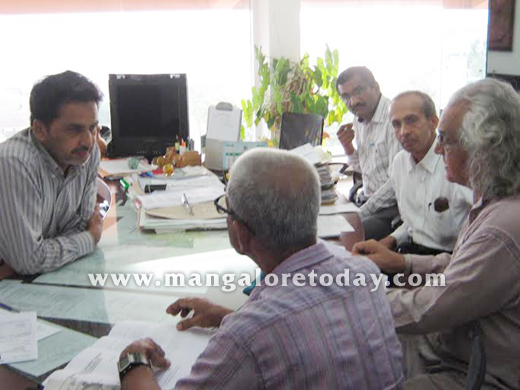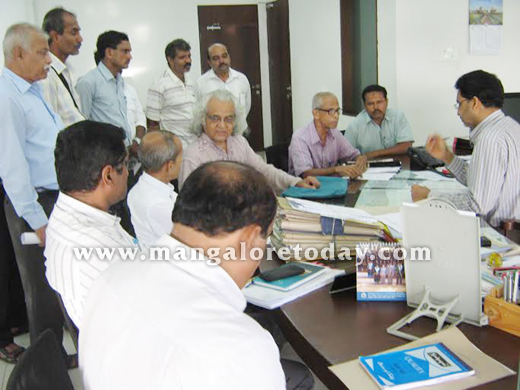 The wide spread reputation of the late David who was a fighter for the cause of justice and intolerant of discrimination had fought for justice in many cases in DK. He opposed improper treatment of the common person and has often opposed the police and authorities. The case of the house demolition of John Baptist Lewis at Karangalpady also involved David D'Souza and PUCL, he had even arranged to accommodate the Lewis family after the loss of their dwelling and pursue matters.

On July 6 evening a large delegation of PUCL (People's Union for Civil Liberties) lead by P B D'Sa, National VP, Bertram Pinto Local Secretary and Suresh Bhat Bakrebail met the Police Commissioner S Murugan and later DK DC Adoor B Ibrahim in their respective offices.

The delegation submitted memorandums to demand that it is vital a high power probe is conducted on the death of David D'Souza, as it was an unnatural sudden death inside the police station and foul play and a cover up is suspected. A petition was also submitted that due protection must be given to Stany Fernandes as he is facing serious threats from certain sources and was distraught. The petitions were accepted for action by both the Police Commissioner and DK DC, who said they were seized of the matter and had taken action as per the norms; further action will result depending on the postmortem report and so on. The police have in the meanwhile instituted a departmental inquiry headed by Panambur Asst. Commissioner of Police. David's family, wife, four daughters and sons-in law were in shock and yet to come to terms with his untimely death. They have not yet come to conclusions on the causes, but have expressed doubts and asked the authorities to investigate the death seriously.


The DK DC Adoor B Ibrahim, gave a patient hearing to the delegation, accepted the petitions and promised to take up the matter as per law and follow the police actions with due care.

Speaking to 'Mangalore Today' along with other media persons present, the Police Commissioner, S Murugan said that he has as per law and procedure informed NHRC and Judicial Magistrate inquest is done, the incidents and the matter was noted as an 'Unnatural' death. The families views are a matter of importance.

No high end probe can be ordered unless: (1) . The NHRC orders/demands a judicial probe. (2). The postmortem report specifies that death is due to injury/man handling........in which case a police case will be filed and those responsible brought to book. The Police Commissioner categorically stated that he was looking at the case objectively and there is no prejudice. He also said he will look into protection for Stany Fernandes. He is viewing all matters as per laid down procedure and action will follow accordingly in due course as a process of law. The earlier report on the matter follows.


Earlier report: July 5, 2015.

Mangaluru : As per news reports, DK - PUCL - People's Union for Civil Liberties President David Norbert D'Souza is said to have collapsed and died at the police station. The police were investigating into a family feud, at the Mangaluru Rural Police Station on July 2, night.

A police version states, D'Souza had accompanied his friend Stany Fernandes, to the police station for an inquiry in connection with a complaint by Cynthia Fernandes, wife of Stany. There was an altercation between David and Cynthia when the inquiry was going on by the ASI. The ASI, then put them before Inspector Pramod in the police station.

The altercation became heated and David it is alleged by police slapped Cynthia and her son. Inspector pramod asked David to cool down and not interfere in a family matter, a highly agitated David leveled accusations against the police too, and was sent out of the office room. He collapsed outside, Pramod stated to media. He was rushed to hospital, but was declared dead.

PUCL Retorts : The well known P B D'Sa, former DK - PUCL President and presently national Vice-President of PUCL, speaking to media said that there was a reason to believe that police roughly man-handled David, who was 63 years old and the shock caused his death. He added that the hospital declared that David was brought dead. He also said that Stany, David's friend who was present there, mentioned that he heard David's loud cries out side.

The Police Commissioner S Murugan, denied that there was any wrong doing and David collapsed out side the office and was taken to hospital.

Write Comment
|

E-Mail
|
Facebook
|

Twitter
|

Print