Aeromodelling national competitions at Sahyadri College begin
mangaloretoday network
Mangaluru, Sep 21 2019: Aerophilia-2019, includes 20 different events with cash prizes. About 1,500 students from different schools and colleges across India, including IITs and NITs, are participating in the events. A two-day national aeromodelling competition, opened at Sahyadri College of Engineering and Management (SCEM) ground here on Sept 20, Friday. The objective of the competition is to expose young minds to aeromodelling, aerospace and encourage young talents to participate seriously.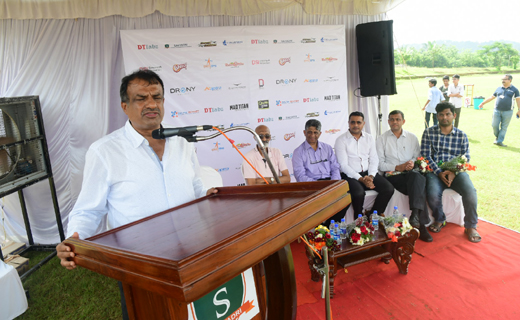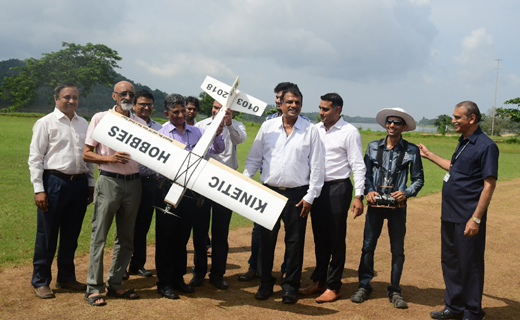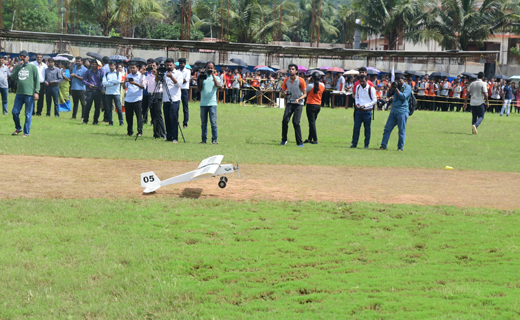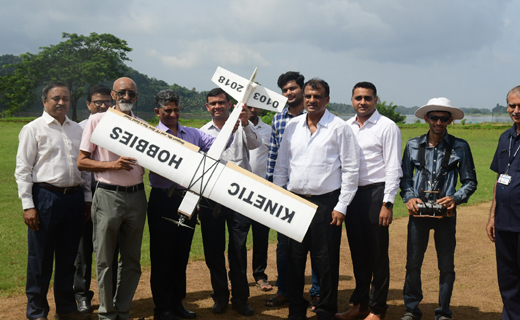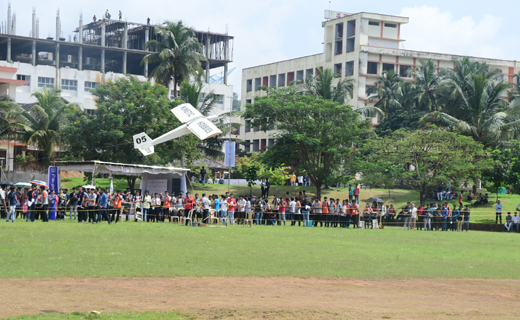 The main attraction of the event this year is the hackathon conducted by ISRO exclusively at Aerophilia on the Navic chip which was attended by over 500 students.

Commander T R A Narayanan of Indian Navy (Retd), who is also a leading member of Aeromodelling Association of India, inaugurated the programme and appreciated the enthusiasm of students in organising the event.

He was quite impressed by the paper plane competition and said, "Paper planes are not just childish. The aerodynamics that goes into simple planes is high grade aerodynamics."

Ashwin L Shetty, who was the composite manager at Airbus Helicopters in China, said, "Events, like these, ignite the young minds in thinking why we need to study Maths and Physics and their applications in the field of aeronautics and aerospace."

Sahyadri College of Engineering and Management chairman Manjunath Bhandary, presiding over the programme, said, "The aim of these competitions is to inform and motivate the minds of young engineers and create awareness on the advancing technologies in the field of aerospace." The interest and participation at the event is all time high.

He said this event was organised by team Challengers, a student club and entirely by students themselves. The programme was inaugurated by the guests by giving a throttle and an RC plane flying high in the air with the Aerophilia banner.

Air shows by Abhay Pawar and Raghavendra B S, who are both professional RC flyers enthralled the students.

The day one of the Aerophilia comprised technical events like aeromodelling, drone race, water rocket and tug of bots. And also some fun events, like a treasure hunt, Rubik's cube and CS GO. And also the hackathon conducted by ISRO scientists. The day concluded with a concert by Team Martians and a standup comedy by Mandar Bhide from Bingo Comedy Adda.

Maneesh Saxena and Akhileshwar Reddy, Deputy directors of industry interface under Satnav programme by ISRO were also present.

Write Comment
|

E-Mail
|
Facebook
|

Twitter
|

Print