Actress Sanusha Santosh molested in a train from Mangaluru to Thiruvananthapuram
Mangalore Today News Network
Mangaluru, Feb 02, 2018 : In a shocking incident , actress Sanusha Santosh, who is known for her work in Malayalam film industry, revealed how she was molested while on board a train. However, what the actress did next is inspiration for all women to follow. Instead of getting scared of panicking, the 23-year-old showed presence of mind and boldness and made sure that the molester is taught a lesson. As per reports, the actress was in a two-tier air-conditioned coach of the Maveli Express that follows the Mangaluru Central to Thiruvananthapuram route.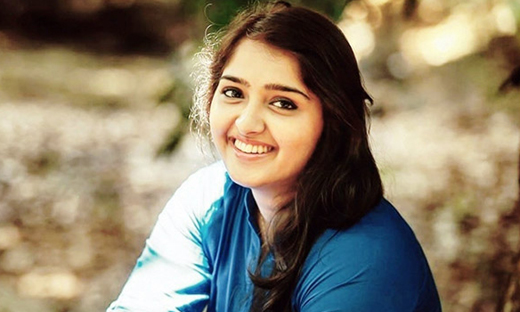 While she was sleeping, she felt something on her lips and when she opened her eyes, she saw the man feeling her lips with his hands. But instead of just letting this pass, the actress held on to the man's hand and started shouting to attract attention from the fellow passengers. However, to no avail. The incident happened in the wee hours of this morning, around 1.10 am and talking about her ordeal, Sanusha told NDTV, "I opened my eyes as I felt something against my lips. I was shocked to see a man's hand. I held on to his hand and twisted his fingers. I tried reaching out to a person in the berth below me for help but he didn't bother. I was shouting but no one cared to respond. This happened around 1.10 am. Just two people, scriptwriter Unni and another passenger, Renjith, came forward to help."
While Unni and Renjith went to get the Train Ticket Examiner, Sanusha kept holding on to the alleged molester Anto Bose and didn't let him run away or hide. She further told NDTV that the TTE informed about the indecent incident to the upcoming railway station and the railway police. Half an hour later, the railway police arrested the molester when the train reached Thrissur. "I gave my statement and continued my journey to Thiruvananthapuram in the same train".

Sanusha's bold step will surely act as encouragement to other women in case their modesty is outraged. Calling out these people who commit crimes against women is the only way we can stop them in their tracks.

Write Comment
|

E-Mail
|
Facebook
|

Twitter
|

Print