Abhaya Chandra Jain inaugurates "Workshop on Use of Space Technology in Fisheries"
Mangalore Today News Network
Mangalore Jan 4, 2016: The Minister of Fisheries and Youth Services, K Abhaya Chandra Jain inaugurated a 2 day national workshop on "Application of Space Technology in Fisheries", organized by Department of Animal Husbandry, Dairying & Fishering, Government of India, held at Hotel Moti Mahal on Monday, January 4, 2016.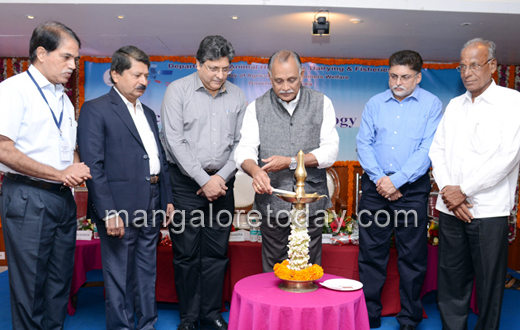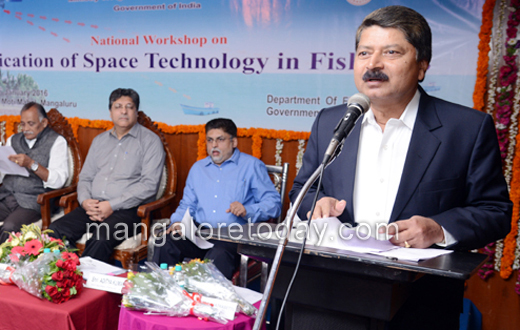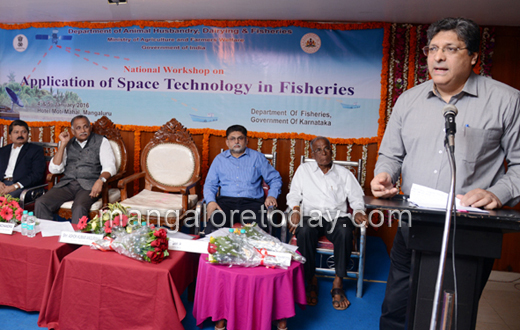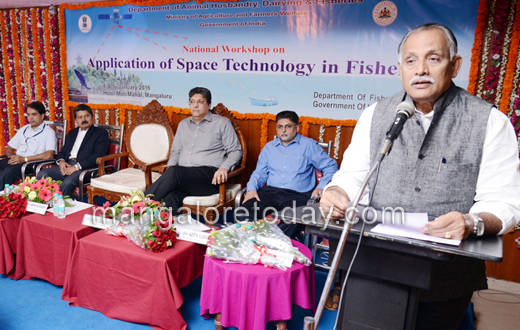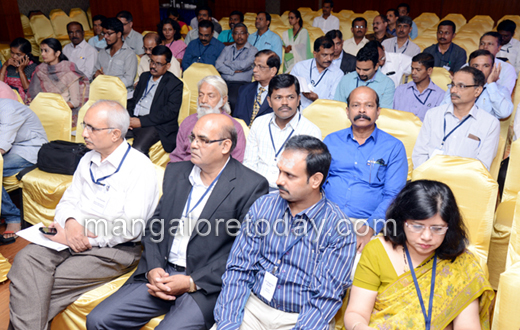 In his address he said that Space technology has grown to a higher level that this process has to be implemented in the field of agriculture and fishing sector. "Common fisherman should gain from this and get budget support and communication signal monitoring for their safety. Every year Fisherman could be provided subsidy of 110 crores which should benefit 2,000 houses.

Secretary, Department of Animal Husbandry and Fisheries, Dr. NS Chennappa Gowda said Mangalore's widely spread coastal area where 4.5 Million tons fish procured every year. To uplift the fishing activities several measures has been taken. KFDC (Karnataka Fishing Development Cooperation) has initiated to produce hygiene fishes in restaurants and retail shops.

Secretary of ADF, Ministry of Agriculture and Farmers Welfare, Shri Ashok Kumar Angurana pointed out that basic trigger of this scheme was made in National Meet held in New Delhi, in the presence of Honorable Prime Minister Shri. Narendra Modi. The intension of this scheme is to make use of space technology for the fishing sector and to encourage the fisherman and help them to utilize this technology.

In his address, he said 1.4 crore fisherman are part of this activity, in which 20 lakh are active upfront. Bio Matric card has been implemented, for their identity and personality of fisherman. Suitable co-ordination has to be taken place where fisherman should register, prescription of data is important to get linked. State government should get involved in the process, to provide important aspect such as Potential Fishing Zone, Forecast monitoring. Overall there are 167 monitoring system in the country, with the help of State Government these centers need to be strengthen and functional by adding additional staffs. Mangalore is the first place where this scheme is going to implement through this workshop.

This seminar will be followed by technical sessions. Chairman of KDFC, Shri .Hirinayya, Shri. Veerappa Gowda were present.


Write Comment
|

E-Mail
|
Facebook
|

Twitter
|

Print