ATM cards must have chip from now
Mangalore Today News Network
Mangaluru, Dec 11, 2018: Bank users who currently have and use old ATM debit cards with magnetic strips must approach their banks at their earliest and get their old ATM cards replaced with ATM cards with chips. As per the RBI's order, come Dec 31st, it will be not possible to draw money using the old cards.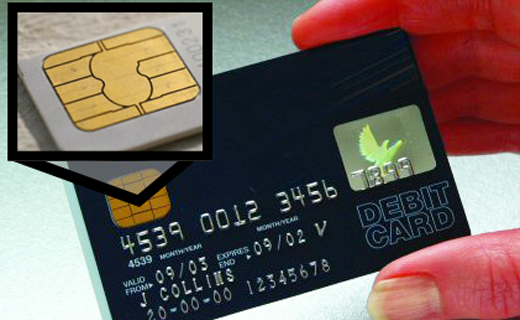 The banks have already started sending messages to their customers regarding this change. In the backdrop of some users facing problem while using their ATM cards, they visited their banks to inquire about the issue and found out about the new development.

This chip is in the size of a SIM and is present in the ATM cards which have been issued since recently. This change has been brought since the ATM card incorporated with the chip is considered to be more secure than the ones with the magnetic strip. In the backdrop of the increase in the menace of people being cheated off of their money through online means, the RBI sent a notice to all the banks to issue debit cards in this format. Lately, the banks have been issuing debit cards installed with the EMV chips. A period of a month has been provided for changing the old ATM cards for the new more secure ones.

In the old ATM's with magnetic strip, it was possible to steal the encrypted data in it. If in case the customer lost his card or it was stolen, it was possible to remove the money from the account. The new chip enabled ATM cards will protect the customers from all sorts of cheating; also the chips have the ability to prevent any theft by online thieves by installing skimming tools.

The customers need to go directly to their banks and put an application for the new EMV chip enabled ATM cards. There is no fee for this service. There will be a special code to examine the transactions done by using the EMV chip enabled ATM cards for transactions. This verifies the user, inform sources from the bank.

Write Comment
|

E-Mail
|
Facebook
|

Twitter
|

Print