ARMY bags 19th Federation Cup athletics championship, Poovamna qualify for Asian Championship
Mangalore Today News Network
Mangaluru, May 4, 2015: Indian pride Poovamma clinches gold in women's 400meter while Army crowned with overall championship of 19th Federation Cup athletics championship concluded here in Mangala Stadium on 04 May 2015.

The Army team pushed defending champion Tamil Nadu (114 points) to runner-up position for the overall championship. Army, garnered 123.5 points, also took the men's trophy wherein the TN boys stood a distant second with 48 points. It was the girls who helped scoring more points for Tamil Nadu.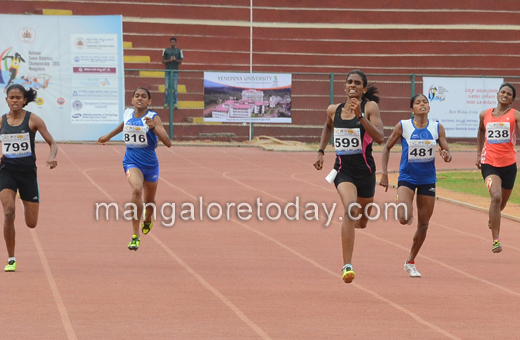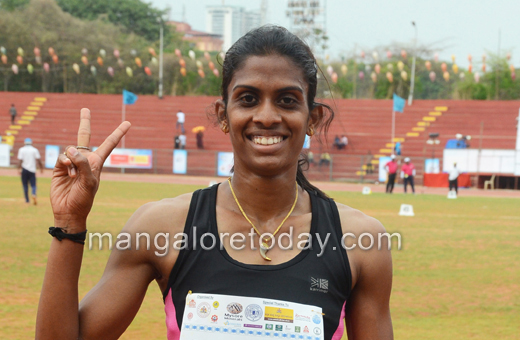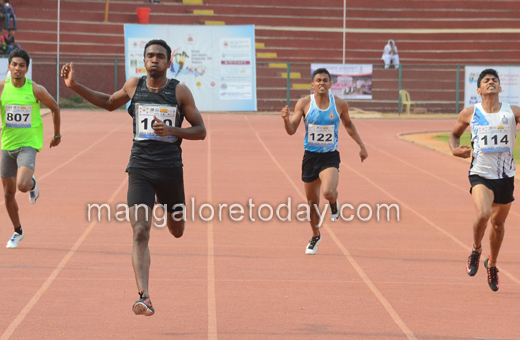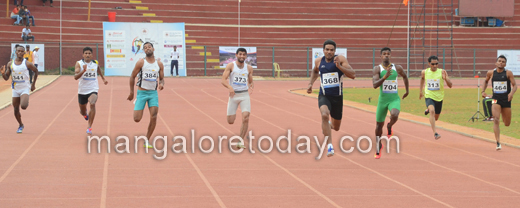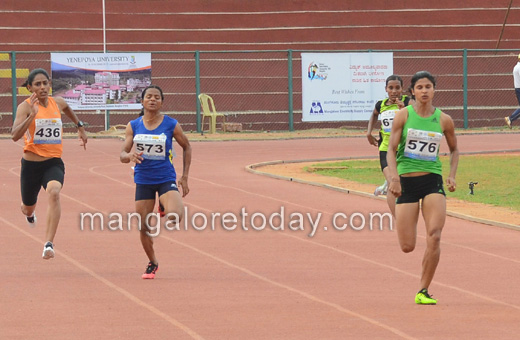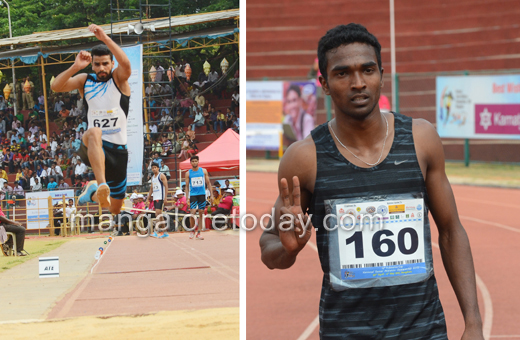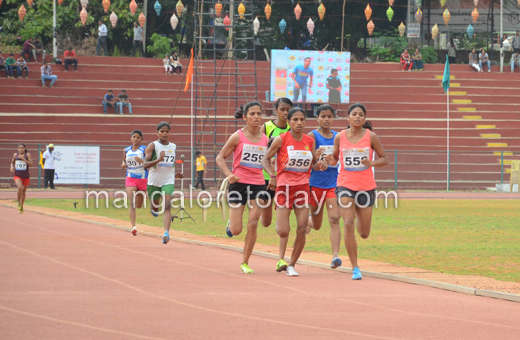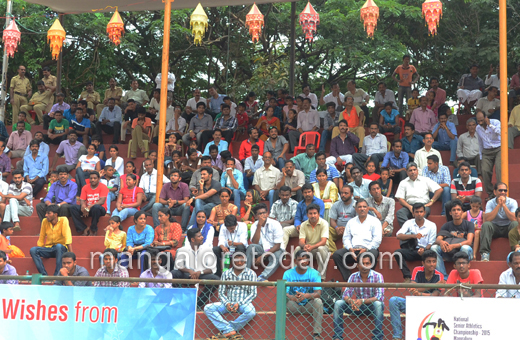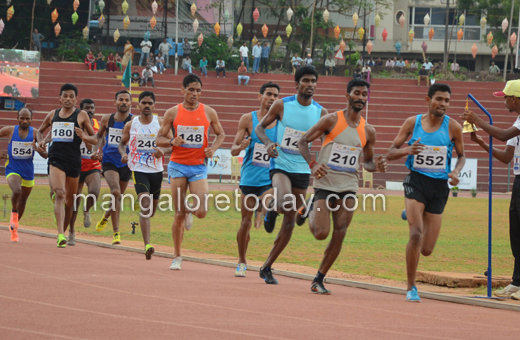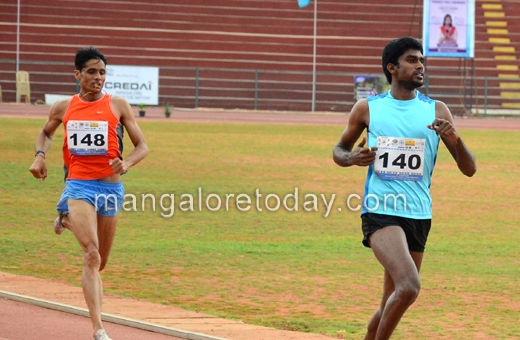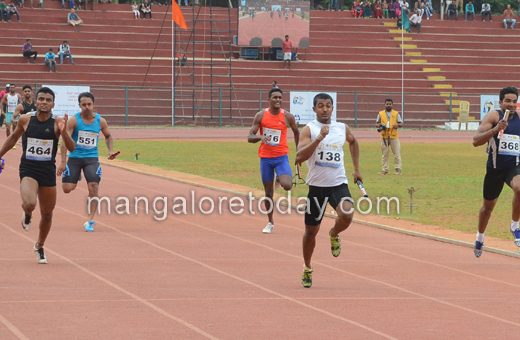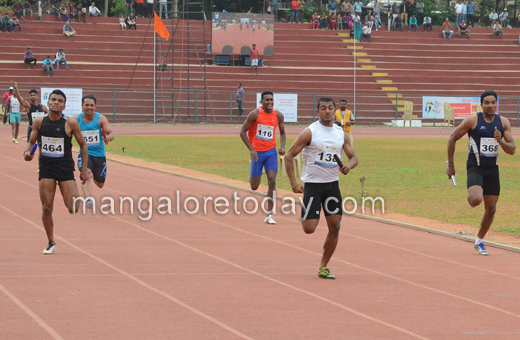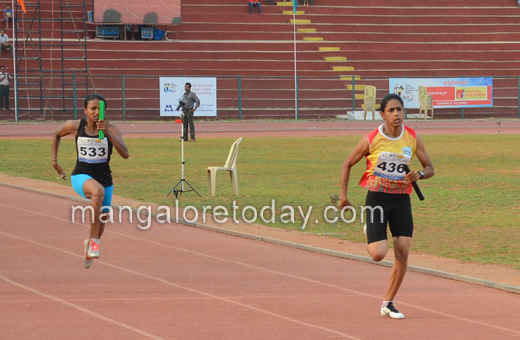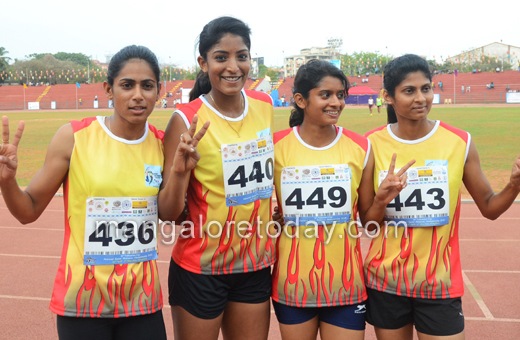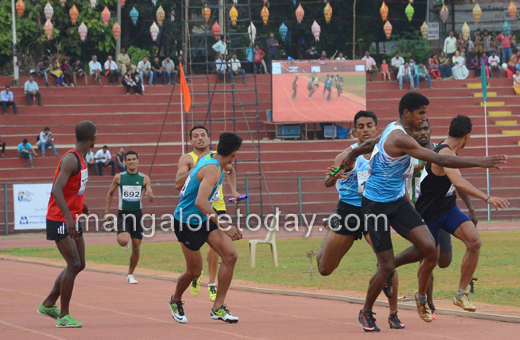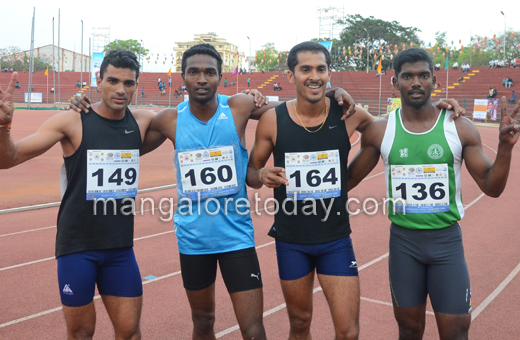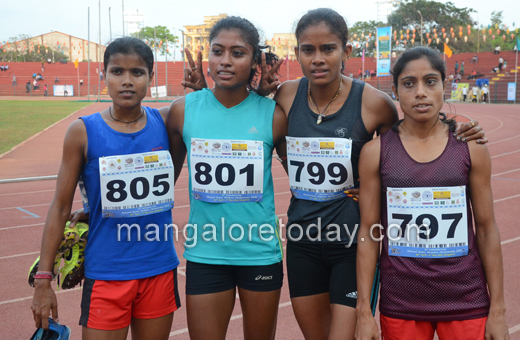 Kerala crowned the women's champion with 86 points as hosts Karnataka finished runner-up by collecting 2 points ahead of TN girls (68 to 66). In the four days of competitions as much as 25 athletes (including 10 women) make the cut for the Asian championships.

Inderjeet, who amazed with a 20.65m toss—the best by an Indian on home soil, have been adjudged as the "Best Athlete" while the honour went to Srabani Nanda—who equaled her PB of 11.59 secs in 100m in the women's section.

Mangaluru's own girl Machettira Raju Poovamma, representing the Oil and Natural Gas Corporation (ONGC) team, won her fourth straight title in women's 400m clocking 53.41 secs and joined the national squad for the Asian championships to be held at Wuhan, China, next month.

In the men's race Incheon Asiad bronze medalist make the cut with a time of 46.24 seconds.

Odisha sprinter Srabani Nanda, who underwent brief training stints in Australia and South Africa in recent years, made it a double as she annexed the 200m gold this evening by posting a personal best 23.67 secs. As in 100m, her state-mate Dutee Chand bagged the silver in 24.52s ahead of host state's M.G. Padmini (24.69s). For information Dutee, reigning Asian junior champion in this event, is having a personal best 23.57 secs to her credit.

Haryana's Dharambir, who won a sprint double in the National Games earlier this year, had a disappointing ousting in the 100m heats on the opening day due to a slippery starting block. However he managed to come back with a triumph in 200m and qualified for the Wuhan squad in a PB of 20.87 secs. Tamil Nadu's defending champion and pre-race favourite Manikanda Arumugam settled with silver in 21.20 secs.

Army man Jinson Johnson was another athlete to made a double as he added the 1500m gold to his 800m victory earlier.

Earlier in the morning, distance runners Suriya Loganathan (Tamil Nadu) and G. Lakshmanan (Army) complete a double each by taking the titles in their respective groups in 10,000m. Suriya clocked 34:42.05 and Lakshmanan 29:49.91 for today's golden effort to add it to their victories in 5,000m on the opening day.

The top three women in 100m hurdles have dipped under the qualifying norm of 14.07 secs for the Asians, while only athletes will be allowed to enter in the team. TN girl Gayathry Govindaraj clocked 13.67 secs, third best time in career, to win the gold. Teammate Deepika Parasuraman (20) improved her PB to 13.76 secs to join her "akka" for the China trip. Karnataka's Meghana Shetty (19) also bettered her previous best with 13.88 secs for the bronze.

National record-holder Siddhant Thingalaya (ONGC) made it four in a row to win the men's 110m hurdles. Siddhant, who made the Wuhan grade with 13.82 secs during the heats, ran a much relaxed 13.92s in the finals.

Odisha's former Asian junior champion Purnima Hembram (5462 points) and Kerala girl Liksy Joseph (5458) made it to the senior Asian meet in heptathlon. National record-holder Arpinder Singh was over a metre short of his best in triple jump to win in a paltry 16.13m. Tamil Nadu's promising youngster S.N. Mohammed Salahuddin, representing Tata Motors, settled with the silver in 15.86m while U. Karthik (Indian Air Force) completes the podium with 15.82m.

Shot putter Inderjeet Singh (Haryana) and javelin thrower Devender Singh (Army), who sets new meet records, went home with a cash reward of Rs. 25,000/= each.



Write Comment
|

E-Mail
|
Facebook
|

Twitter
|

Print