A Supermoon tomorrow August 10, 2014 - what is that?
Mangalore Today News Network
Mangalore, Aug 8, 2014: Tomorrow, Saturday August 10, will see a celestial festival in the form of supermoon that people can enjoy if there is not too much cloud. The supermoon is a combined full moon and closest earth orbit, normally elliptical. Once in a month, the moon is at nearest distance (3,56,000 km) to the earth and once at farthest (4,06,000km). The HoD and Physics Coordinator at Poornaprajna College (Udupi) Dr A P Bhat told media.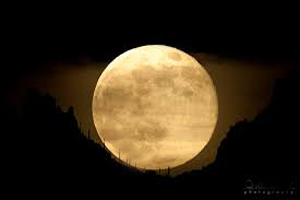 What is a supermoon? : Mr. Bhat stated that a full moon at perigee (point in the orbit where moon is nearest to earth) or supermoon is up to 14 per cent larger and 30 per cent brighter than one at its farthest point, or apogee. The full moon cycle is the period between alignments of the lunar perigee with the sun and the earth, which is about 411.8 days. So, approximately every 14th full moon will be a supermoon. However, halfway through the cycle, the full moon will be close to apogee and is called micro-moon. The full moon on August 10 is a supermoon. On the day, the earth-moon distance will be 3,56,896 kms. Thus, a full moon, closer than 360,000 kilometers, at perigee, is considered as a supermoon. If the moon is further away than 400,000 kilometers at apogee, it will be a micromoon. After August 10, the supermoon will appear on September 14, 2015, November 14, 2016 and January 2, 2018. Hopefully the clouds will clear for this spectacle.


Write Comment
|

E-Mail
|
Facebook
|

Twitter
|

Print