85,000 branches shut as bank employees go on strike, services hit
Mangalore Today News Network
New Delhi, May 30, 2018 : Over ten lakh bankers went on strike today demanding early revision of the wages.Around 85,000 bank branches, including that of State Bank of India and some private banks, spread across the country will remain closed today and tomorrow.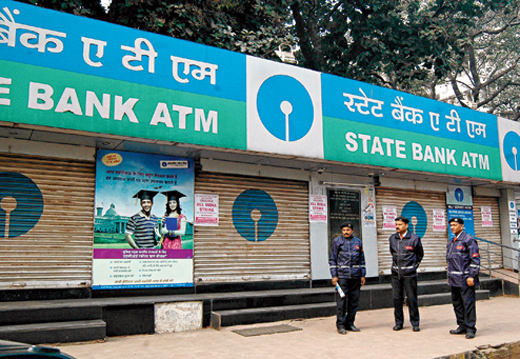 A top leader of the All India Bank Employees' Association (AIBEA) has claimed that that on an all-India basis, clearance of 39 lakh instruments with a value of Rs 21,700 crore per day would be impacted.

"The above value and volume were the averages of last 15 days clearance of instruments," CH Venkatachalam, General Secretary, AIBEA, told news agency IANS.

Venkatachalam has also claimed that the strike has evoked good response nationwide.

ATMs TO THE RESCUE

With bank branches closed for two days, the ATM machines are being loaded with additional cash to meet any contingency.

"The private banks (like HDFC Bank, ICICI Bank) are working and there is no problem there. In the case of public sector banks, the strike call was known well ahead. So, we have collected cash in advance from the banks for loading in the ATMs," V Balasubramanian, President, Financial Software and Systems (FSS), told news agency IANS.

The city based FSS manages ATMs for several banks in the country.

"Generally we know the cash dispensation per day per ATM. We load the machines with cash for two days transaction value which is at an average is around Rs six lakh. This time we have loaded ATMs with cash of around Rs 15 lakh which would take care of the average cash dispensation for four days," Balasubramanian said.

According to him, the ATMs are loaded more with Rs 500 notes.

The Bank of Maharashtra MD and CEO Ravindra P Marathe has urged his customers to make the maximum use of digital banking services for their transcations as the strike might disrupt normal banking services at the branches.

However, reports are coming in that ATMs in some areas are running dry as bank employees are striking today.


WHAT THE STRIKE IS ALL ABOUT

The May 30-31 strike is spearheaded by the United Forum of Bank Unions (UFBU), an umbrella body of nine unions.

The bankers are striking work demanding early revision of the wages. The wage revision has been due since November 1, 2017.

Venkatachalam said the unions had requested the Indian Banks' Association (IBA) to come up with better offer than the mere two per cent hike offer made earlier so that the strike could be averted.

He said the IBA was also asked not to delink the wage negotiations for bank officers in the Scales 4-7. The IBA did not do anything.

He said at the conciliation meeting held on Monday, the Chief Labour Commissioner (CLC) had asked the IBA not to raise new controversies like delinking the wage talks for officers in the 4-7 scale.

"Though the CLC tried its best to sort out the strike issues, there is no positive developments. Hence strike on May 30 and 31 (Wednesday and Thursday) stands," All India Bank Officers' Confederation (AIBOC) General Secretary DT Franco had said earlier.

According to Venkatachalam, with regard to the coverage of officers from Scale 4-7, the IBA said it did not get the mandate from six banks as they opted to cover officers up to Scale 3 level.

However, 14 banks have given the mandate for covering the officers up to Scale 7 in wage negotiations as was done in the previous wage settlement negotiations, he said.


courtesy:Yahoo

Write Comment
|

E-Mail
|
Facebook
|

Twitter
|

Print