70% of bottled water are fake and contain only tap water –Ramkrishna Achar
Mangalore Today News Network
Mangaluru, March 18: People mistakenly believe that bottled water is superior in quality. The fact is 70% of bottled water are fake and contain only tap water, according to a research reports said Ramkrishna Achar, Chairman, SKF Elixer India Pvt Ltd here on March 17, 2017.

"SKF Elixer mineral water plant provides Hygenic, Pure, Mineral, Drinking water from one's own source" said Achar. SKF Elixer India Pvt Ltd has launched the entire range of water purification plants (Dispensers / Filling Counters) for Domestic, Institutional and Commercial sectors to provide pure Mineral water from one's own source (Well, Borewell or Corporation water)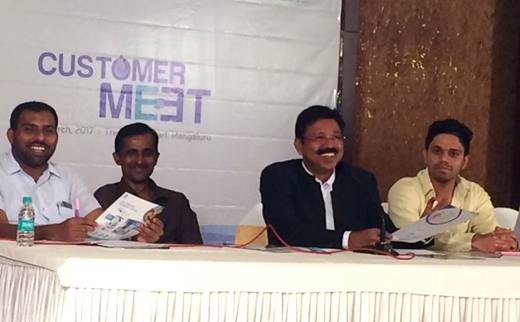 Elixer RO/UV/UF/TDS Control Technology removes all containments, retains the essentiall menerals and brings the TDS pH level to that of mineral water to give you 100% pure, mineral drinking water from your own source and it helps eliminate the menace of dumping used plastic bottles to make our environment clean and green, "Swatch Bharat"

The February issue of Mangalore Today magazine has exposed how dangerous is the water supplied by the Mangaluru city corporation. Coliform found at alarming level in water samples at six places in Mangaluru. The water you drink at home or outside may not be fit for consumption. The recent tests of water samples collected at six places Katipall, SUrathkal, CHilimbi, Bondel, Pandeshwar and Ashoknagara in the city confirm the presence of total coliform bacteria in alarming level in water.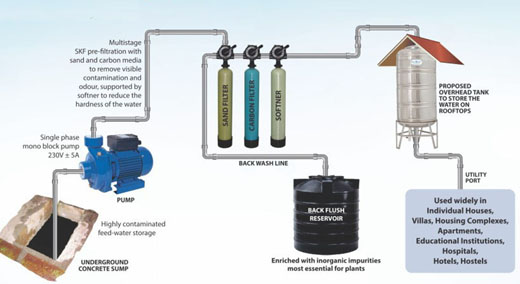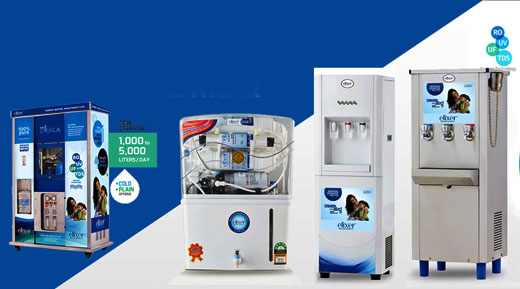 Elixer offers the entire range of water purifiers, catering to every stratum of society like home, offices, schools, colleges, hostels, hospitals, hotels, industries and public places like temples, mosques, churches, bus stands, railway stations et al.

Lead, fluoride, arsenic and insecticides cause physical and mental retardation of children, anemia, damage to kidneys and the nerves, reproductive and immune systems, fluorosis that damages teeth, bones and joints, cancer and skin diseases.
Utilising our vast experience of decades and investing considerably in research & Development, we launched our Elixer brand of water purifying plants to provide pure mineral drinking water to people, especially the laymen, at the most affordable rate.

The SKF Boilers and Driers Pvt Ltd is the global leader in designing, manufacturing and marketing of Grain Processing Plants and Machinery. Our Plants have been exported to 18 countries in the world, the recent one being to the Central America Continent. Thanks to the innovative design and technical efficiency of our plants, they have helped save the nation Rs.60 million per annum, in terms of grain saving, fuel and electricity in the last two decades.


Write Comment
|

E-Mail
|
Facebook
|

Twitter
|

Print