27th Shramadan of the 40 Weeks' Swacchata Abhiyan by RK Mission
Mangalore Today News Network
Mangaluru, Apr 23, 2018: Week 27 Shramadan of the Swacchata Abhiyan in 3 different areas in Mangalore was done on April 22, Sunday. Dr. Satish Bhandari, Vice Chancellor of Nitte University and Social Worker from Pune, Sri Chandrakanath Kulkarni jointly flagged off the drive. Speaking on the occasion, Dr Satish Bhandari said, " Just declaring Mangalore a smart city will not help much. Each and every citizen of Mangalore must vow to keep the city smart and clean.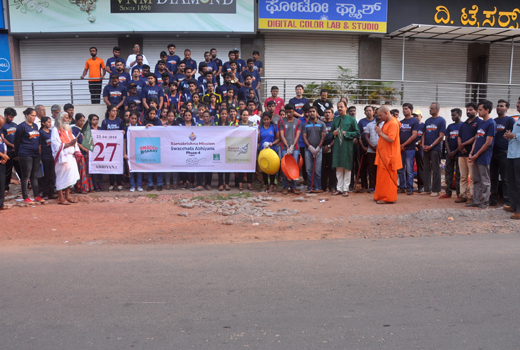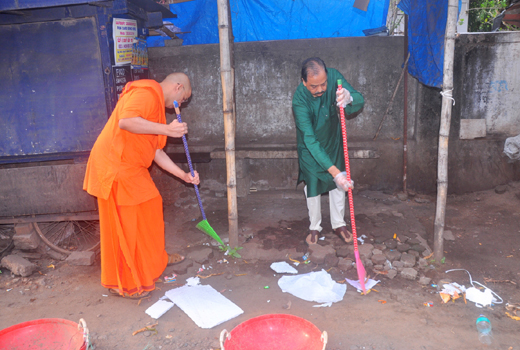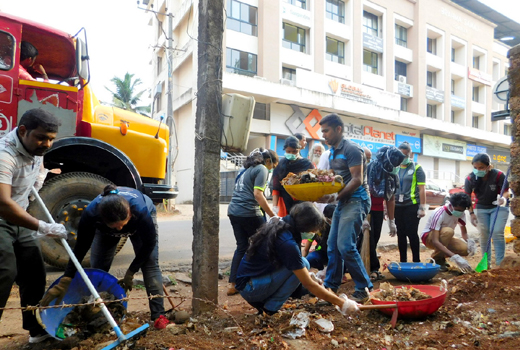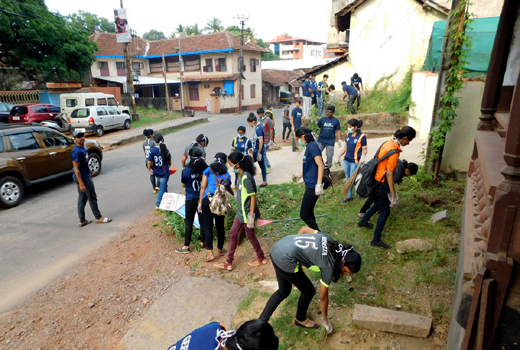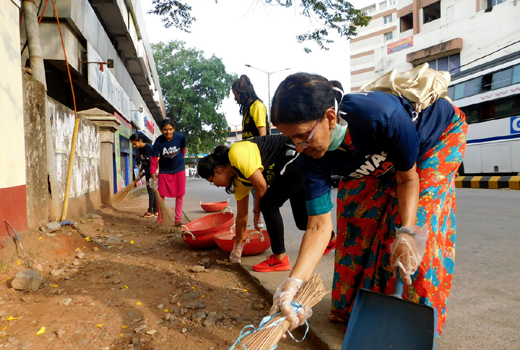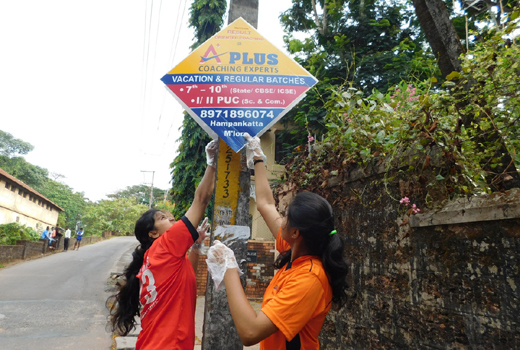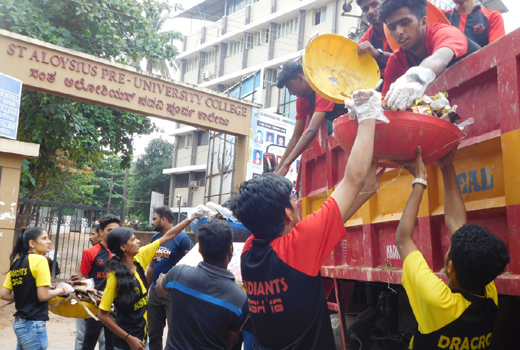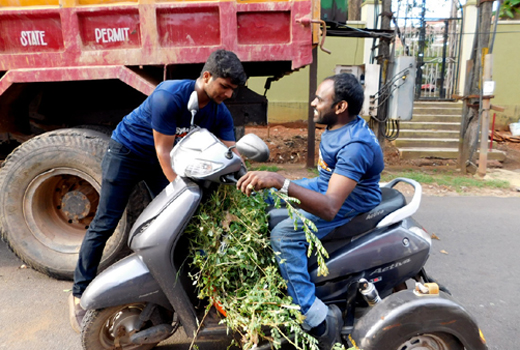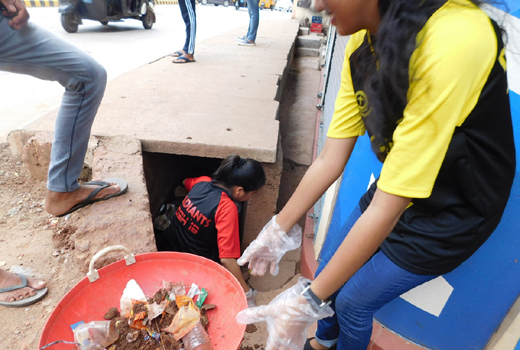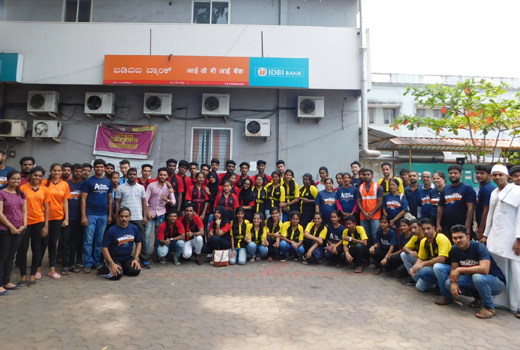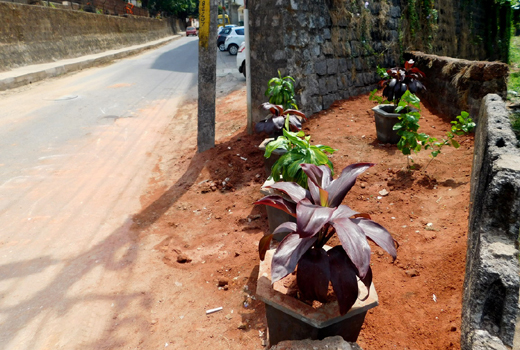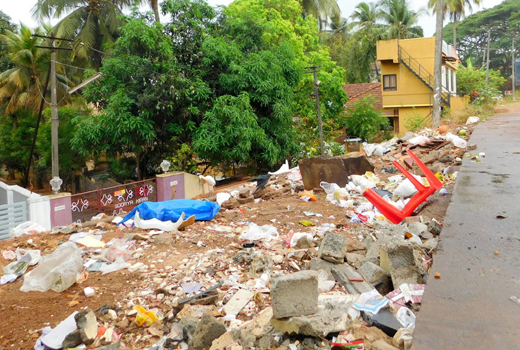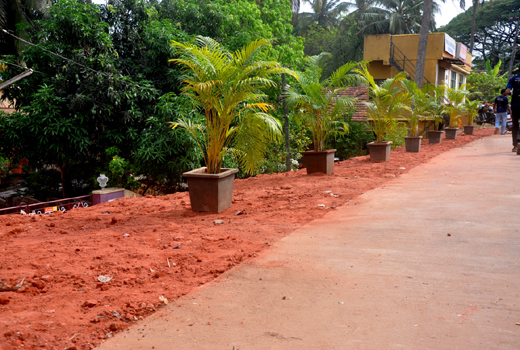 We congratulate Ramakrishna Mission for leading this Abhiyan and guiding the people in this regard for the past four years. We also urge the local administration to focus on this issue and improve the basic amenities like footpaths, sinage, cleanliness... etc." Sri Umanath Kotekar, Dr Vijay Kumar, Srisha Bangera, Praveen Shetty and others were present on this occasion.

Dongarakeri: Students of Nitte Institute of Physiotherapy under the guidance of Dr Shashikumar Shetty cleaned the road from Navabharath circle to Dongarakeri. A spot opposite Honda Showroom in the area was littered by the public which was posing a nuisance to localites. Volunteers under Sri Uday K P and Sathyanarayana K V thoroughly cleaned the spot and decorated the spot with flower pots. Sri Suresh Shetty and volunteers visited shops and houses in the area and urged them to keep the area clean and distributed awareness handbills. Another group under Dr Satish Rao cleaned the area from Navabharath circle to road leading towards St. Aloysius college and adjoining foot paths. They also removed the construction debris and repaired the footpath. They also repainted the direction board of PVS Road which was not visible due to wear and tear.

Vithoba Temple Road: Volunteers have been identifying several black spots prone to littering by the public and are beautifying them for the last several months. Today, Sri Kamalaksha Pai and Damodar Bhat led a group of volunteers in cleaning and removing more than a tipper load of garbage from a spot on V T Road. Later they leveled the spot with mud and placed flower pots. Several houses and shops in the area are frequently visited by the volunteers from the past few days appealing them to keep the spot clean. Anirudh Nayak, Shubhoday Alva, Sujith Pratap and others participated in the drive.

Work Resumed: Last week, Volunteers had cleaned area in Marnamikatta which was continued this week too. Souraj Mangalore, Sudhir Vamanjoor and others levelled the area cleaned last week and beautified the spot. Road behind the spot and the footpath were covered with construction debris. Volunteers compelled the building owners to remove and clear the debris and clean the spot. This was appreciated very much by the public. Students of Nitte College of Physiotherapy, Kiran Fernandez, Ashok Subbaiah, Umanath
Marnamikatte, Abhishek V S, Dr Rakesh Krishna, Shivu Puttur, Dhanush Shetty, Nallur Sachin Shetty and many other volunteers actively participated in the 27 th Shramadan. Abhiyan. MRPL & Nitte Institutions are sponsoring the drive.

Contact – Swami Ekagamyanandaji, Convener, Ramakrishna Mission Swacchata Abhiyan at 9448353162 for more details.

Write Comment
|

E-Mail
|
Facebook
|

Twitter
|

Print