'Pathis Gang' Movie Review; Non Stop Conning at its Best
Mangalore Today News Network
Movie Review by: Mahesh Nayak

Title: Pathis Gang (Swindlers Gang) (U/A)
Release: 10 August 2018
Director: Sooraj Bolar
Banner: InBox Creatives & Manoj Kumar, Sri Garodi Steels
Producers: Preetham M. N. and Sooraj Bolar
Music: Manikanth Kadri
Cast: Mohan Sheni, Vismaya Vinayaka, Ajay Raj, Navyata Rai, Chandrahas Ullal, Aravind Bolar and others.

Mangaluru, Aug 10, 2018: Pathis Gang is a well crafted Tulu movie that snakes its way through one plot twist after another to arrive at a riveting climax. In the process it delivers what you look for: wholesome entertainment. This movie, which was much awaited thanks to its very teasing title, takes you into the world of conmen and their devious ways. Guru (Mohan Sheni), Jolly (Vismaya Vinayak) and 'Dr' Ajay (Ajay Raj) are three lazy bums who want to 'Live life kingsize' without having to work for it. Or rather work hard for it.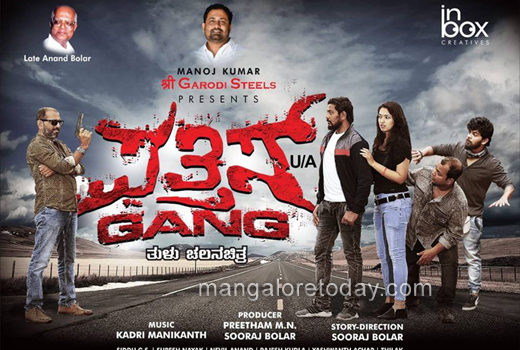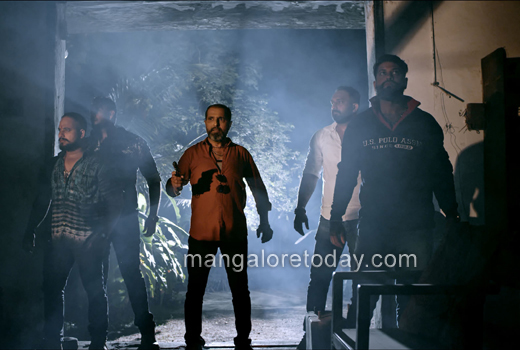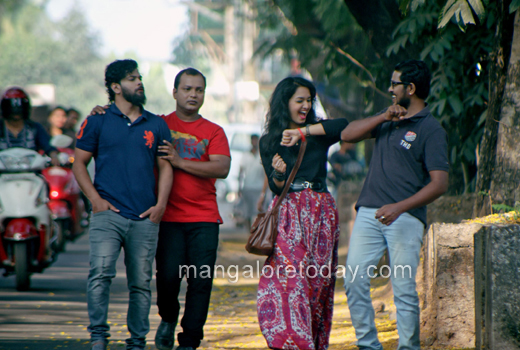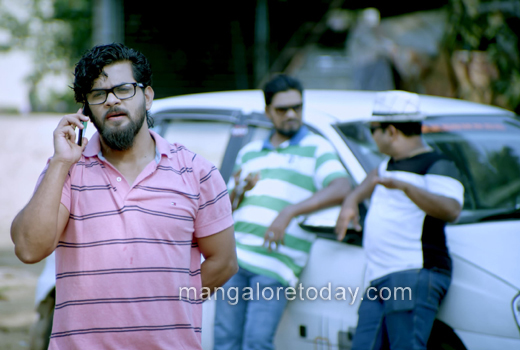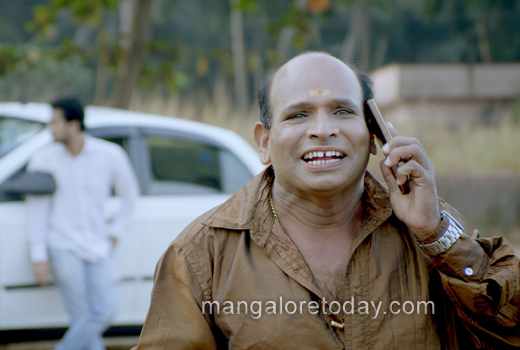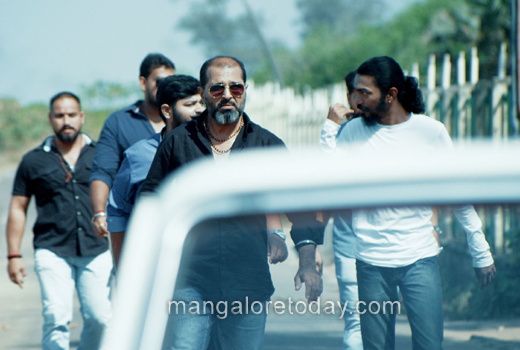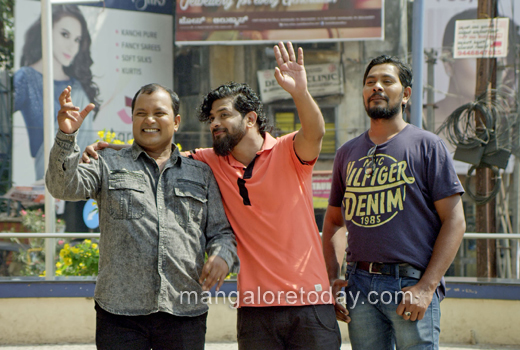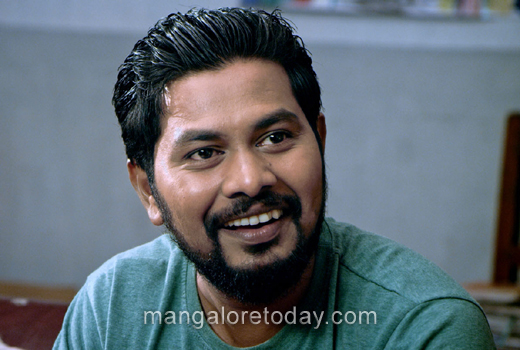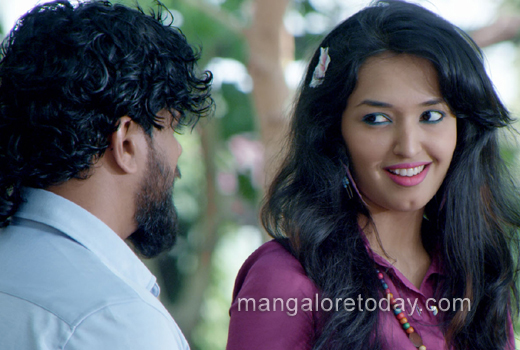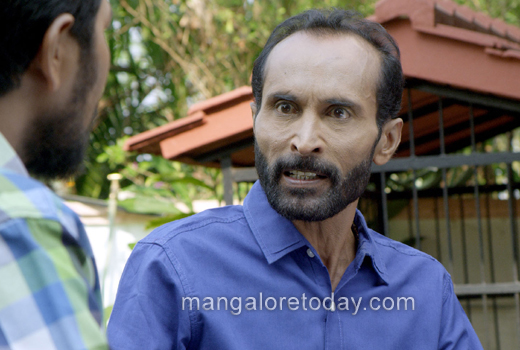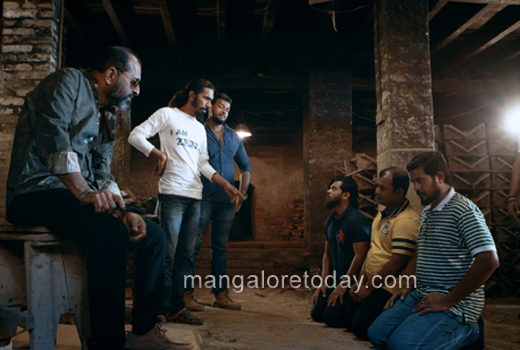 Ajay is no do-good doctor. He claims he was born with the prefix. Jolly Brugera takes pains to explain to anyone who raises an eyebrow that his foreign sounding name is because he's Anglo Indian, no matter that he is as dark skinned as any of us. Together they come up with fantastic schemes to relieve the rich of their booty. As Guru often philosophizes, "We don't con anyone, people let themselves be conned because of their greed." But the trio are loyal and don't do it to each other.

Their first victim is Govinda (Arvind Bolar) with the Joe Pesci like squeak. They promise to sell him a 'golden mermaid' and he bites their bait hook, line and sinker. Meanwhile they run into the beautiful damsel Samanvitha (Navyata Rai) who is trying to sell them some get rich quick scheme. Her boss is a master scamster and owner of the Golden Duck Corporation. By way of marketing, he proudly flaunts posters of himself posing with the likes of Donald Trump and Kim Jong, his one hand pointing with one finger and the other holding out three. This means he has the magical ability to multiply your one lakh into three. He becomes their second victim.

But he is no easy customer and soon the three happy-go-lucky lads find themselves kidnapped at gunpoint by goons hired by him. The kingpin of the goon squad is one 'PK' alias Keshava (Chandrahas Ullal), a menacing, if adorably comical, thug who threatens to kill them if they don't reveal where they've hidden the stash. To save their skins, Guru reveals the secret location of the loot. PK trains the gun to his head anyway. Conning is an elaborate art which requires brains and Guru has lots of it. He is gifted with a head full of genius ideas to con people. Now that his life is at stake, he remembers the words of an old lunatic he had met earlier and comes up with his master stroke. He cuts a deal with PK to pull a heist worth Rs 50 crore in exchange for his life and a 50% cut.

The movie then enacts the drama of this one last adventure in a crisp narrative which makes for fun viewing. But with a plot like this, it's not a question of how they do it, but rather who has the last laugh. And to find that out, you've got to watch the movie on your own. After all conning does have an ecosystem of its own and you have to account for all inhabitants of the food chain.

Anand Bolar was a famous Tulu comedy star of the yesteryears and the film's director Sooraj Bolar's motivation for making this movie is to pay tribute to his dad. Both he and his co-producer Preetham M. N. are old chums cum film buffs. The movie initially feels a bit slow and pointless, but more than makes up for it in the latter part leading to a cleverly conceived finale. Basically a comedy-thriller, it is said to be based on true incidents.

It is Arvind Bolar who carries the movie on his shoulders in the first half, while Mohan Sheni and Chandrahas Ullal manage to lift the rest of the story to a consistent flow. Vijaykumar Kodialbail playing a cameo brings the required gravitas to spin off the tale in a different direction. Navyata Rai, as the lone female protagonist is enchanting and able to hold her own. Ajay Raj and Vismaya Vinayak play worthy collaborators to Sheni's lead.

Technically the movie scores well. The cinematography by Siddu G. S. is efficient and there are several breathtaking aerial shots. Suresh Nayak has done wonders with editing and coloring, giving the visuals good depth and easy feel. The music by Manikanth Kadri is apt and he has lent his voice to a memorable song too. The only drawback of the movie, if one might call it so, is that the narrative feels like a string of back-to-back conversational set pieces. A few casual free flowing sequences might have done it a lot of good.

A paid premiere of Pathis Gang ran to full houses at PVR Multiplex on Thursday evening. It will play at all multiplexes of Mangalore and theaters in all the major towns of the twin districts starting Friday. Screenings in Bangalore, Mumbai, Dharwad and Gulf countries are also planned.

The screening includes a teaser trailer of same team's next flick 'Rahukala Guligekala' which is set for a December 2018 release. Wow.


Write Comment
|

E-Mail
|
Facebook
|

Twitter
|

Print