'Row over renaming Light House Hill Road should be resolved amicably'
Mangalore Today News Network
Mangaluru, July 26,2017: Mangaluru City South MLA J.R. Lobo has said the order keeping in abeyance the approval to rename the road (generally called Light House Hill Road) between the Catholic Club and Ambedkar Circle as Mulki Sundar Ram Shetty Road is to enable the two contentious groups to resolve the issue amicably.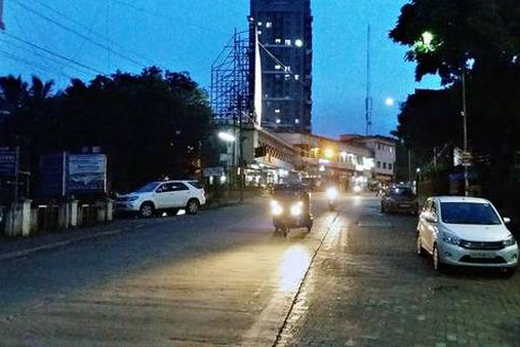 "As the MLA of the city, it is my responsibility to ensure peace in the region. Both groups need to sit across the table and resolve the issue in the presence of the district in-charge Minister," Mr. Lobo told presspersons here on Tuesday.

Mr. Lobo was responding to questions regarding the controversy over renaming Light House Hill Road after late Mulki Sundar Ram Shetty, the founder of Vijaya Bank, as sought by the Vijaya Bank Employees' Association. The Urban Development Department kept in abeyance the order on July 1, which was a day before the formal function, following protest by students of St. Aloysius College and activists of the Communist Party of India (Marxists).

"I am an MLA for everybody and not for just one community," Mr. Lobo said, while being dismayed over reports that he favoured one community by getting the order. "Incidentally, I belong to a caste. (As an MLA) I am above these caste considerations," he added.

Mr. Lobo said he has great regard for the contribution of Mulki Sundar Ram Shetty and also for St. Aloysius College. Mr. Lobo said efforts by him and Mayor Kavita Sanil to resolve the dispute failed. District In-charge Minister B. Ramanath Rai has been given the responsibility to amicably settle the issue, he said.

Legal options

President of Buntara Yane Nadavara Matru Sangha Ajith Kumar Rai Malady said on Tuesday that the sangha will consider legal options to vacate the order. Addressing presspersons here, Mr. Malady said the sangha was not against any community or a party.

"The permission to rename the road was obtained in a legal way and we want it to be implemented. We are considering legal recourse against the order," Mr. Malady added. Chairman of Alva's Education Foundation M. Mohan Alva, who is also the president of the Mulki Sundar Ram Shetty Abhimani Balaga, said the order has hurt hundreds of fans of Mulki Sundar Ram Shetty. The order was an insult to the resolution of Mangaluru City Corporation in favour of renaming the road as Mulki Sundar Ram Shetty Road, he said.
Courtesy: The Hindu

Write Comment
|

E-Mail
|
Facebook
|

Twitter
|

Print