'Manthana 2016', Classical Dance Fest held in Mangaluru
Mangalore Today News Network
Mangaluru, Dec 13,2016: Nrityaangan, a registered trust in Mangaluru organized MANTHANA 2016 – the third edition, on the 11 th of December at Don Bosco Hall. Three upcoming performers presented three solo recitals as part of MANTHANA 2016. Ministry of Culture, Govt. Of India and Department of Kannada and Culture, Bengaluru, are supporting the event. After the traditional lamp lighting and invocations the artists were introduced and presented.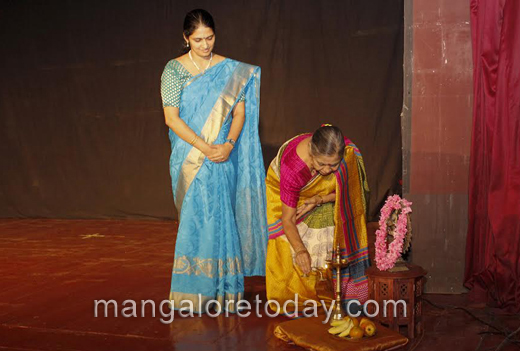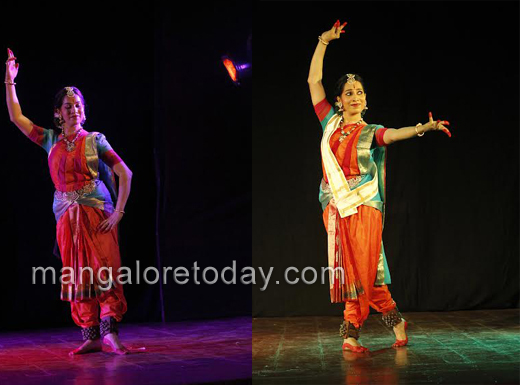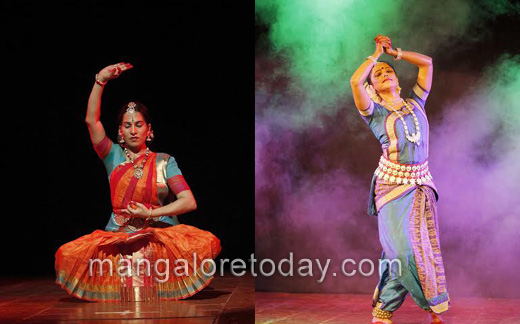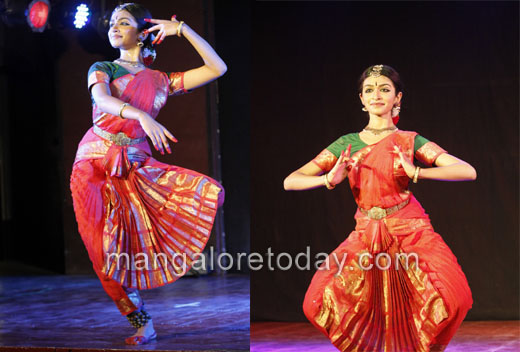 Kavya Ganesh, Chennai, a young budding dancer opened the festival with her energetic Bharatanatyam recital. She commenced with a Devi Stuti, that involved the Beejakshara Mantra that invoked the blessings of the Mother Goddess. She continued with Navarsa Mohana, depicting nine emotions of different people seated in the arena, when Lord Krishna enters Mathura to kill Kamsa. Kavya beautifully brought out these nine emotions with her subtle abhinaya. She concluded with a Thillana in raaga Dwijawanthi, a tribute to the great Legend Dr. M. Balamuralikrishna. She has a very good sense of rhythm and the beauty in her nritta was the highlight of her performance. After her arangetram under Padmashree Guru Meenakshi Chittaranjan in Chennai, she continues to train under Smt. Rama Vaidyanathan of New Delhi. Young Kavya is definitely a star in the making and she has all the capacity of making it to the top in the field.

Abhayalaksmi from Bengaluru is a young passionate Odissi dancer who performed with lot of grace. She is training under Smt. Sharmila Mukherjee in Bengaluru and performs all over India at various prestigious venues. She is a performer with a lot of grace and agility and gave a commendable performance for Manthana. She commenced with a Pallavi in Ahir Bhairav. This presentation elaborated the raaga through eye movements, body postures and intricate footwork. She moved on to present an abhinaya piece written by a Muslim poet. Abhayalakshmi brought out the beauty of this Oriya poem through her subtle yet powerful abhinaya. Here the poet is in distress about not being able to see Lord Jagannath of Puri as he was a Muslim. Episodes of Lord Jagannath saving the Gajendra, Draupadi and Prahalad were presented as sanchari. She concluded with a composition called Moksha.

Vidyashree Radhakrishna, Mangaluru, presented;Jwalamukhi Ambe – Incarnation of Revenge', a Bharatanatyam feature as part of MANTHANA 2016. This presentation brought out the hardship of Amba, an unsung heroine of Mahabharata. Through the character of Amba, Vidyashree Radhakrishna tried to question if female is a thing? Doesn't she have emotions? Why does the society always point fingers at her? The depiction of Ambe was beautifully brought out by Vidyashree that kept the audience engrossed in the performance. Vidyashree is a performer, teacher, choreographer, a profound Natuvannar and a vocalist of our coastal city and is highly appreciated for her presentations. She runs her own school Gaana Nritya Academy in the city.

Write Comment
|

E-Mail
|
Facebook
|

Twitter
|

Print