"Let us talk about conservation and sharing of water; not fight"
Mangalore Today News Network
Manipal, Oct 29, 2016: "Can we change our attitudes to consumption of resources? Can each family reduce its water footprint?" asked Nagesh Hegde, eminent columnist and environmentalist, during the talk organised in Manipal University here on Thursday. "Let us talk about conservation and sharing of water; not fight" he added.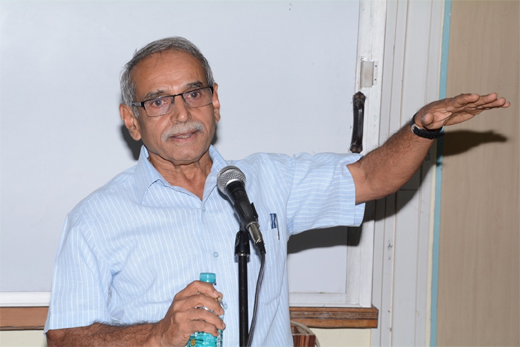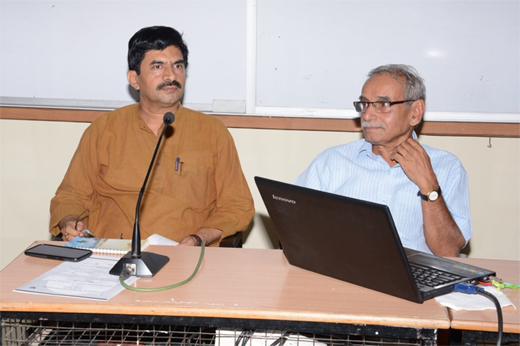 The Centre for Gandhian and Peace Studies, Manipal University organised a special talk on "Cauvery, Mahadayietc: How do we resolve?" by Nagesh Hegde, an eminent journalist, in cooperation with Adelphi, a leading Berlin-based think tank, and as a part of the Climate Diplomacy Initiative, a collaborative effort of the German Federal Foreign Office in partnership with adelphi.

The talk revolved around a myriad issues concerning water use at all levels – international, national, local and individual. Stressing on the need for cooperation, equitable use of water and water literacy, Hegde threw light on various river water sharing disputes in the world – transboundary disputes, microlevel conflicts, industry versus agriculture, maritime disputes, dams and displacements, water quality disputes, water privatisation disputes, cloud seeding disputes. Some of them have been resolved while others are still brewing, including inter-state disputes over Cauvery and Mahadayi.

One of the main points of the talk was the rise in population along with multi-fold increase in each individual's capacity to consume, pollute and evaporate water. With the scare of water stress and scarcity becoming more and more real in the coming years, across the world (as evidenced by the case of drying up of Aral Sea , Lake Poopo and Lake Chad), there is a greater need for sharing and cooperating rather than conflicting, he added.

Hegde argued that in the Cauvery basin, instead of disrupting the hydrological cycle, there is a need to adopt socio-technical and technological solutions such as intensified rice-growing techniques to overcome problems of water-intensive agricultural practices in the region. While in the Mahadayi basin, instead of carelessly growing sugarcane and cash crops, allowing industries (like Pepsi) to use more and more water in Dharwad and Hubli, and wasting crores of litres of water, if measures are taken to reduce consumption, recycle water and unlearn and relearn old traditional methods of growing crops and water harvesting, problems related to water shortage can be resolved.

Hegde critiqued several technological solutions that are usually promoted by governments in order to address water scarcity like cloud seeding. He also questioned the technical feasibility of the Yettinahole project in which big diversion pipelines will be used, that scientifically cannot provide as much water as anticipated.

Initially, Prof Varadesh Hiregange, Director, Centre for Gandhian and Peace Studies, stated that water has also become like petrol; it has become scarce and it is also burning. Instead of conflict over water, there is a need for better water conservation and management mechanisms, he added.

Write Comment
|

E-Mail
|
Facebook
|

Twitter
|

Print