"Internal quality" assurance vital in higher education says VC
Mangalore Today News Network
Mangalore Oct 10, 2014 : Addressing the august gathering after inaugurating NAAC-National Assessment and Accreditation Council, sponsored national seminar on 'Measures for quality enhancement and sustenance in higher education' organised by SDM College of Business Management and PG Centre for Management Studies and Research, at the college here on october 9, he said that IQAC - Internal Quality Assurance Cells can gather information from students which would help in understanding the pulse of student community. From 11th Plan, University Grants Commission (UGC) is sanctioning grants to establish IQACs in colleges. So, colleges should understand the importance of NAAC accreditation for UGC grants, he said. Adding that every college should have IQAC for quality enhancement and achieve sustenance in higher education. NAAC has directed all universities to support colleges to have their own IQACs, said Mangalore University Vice Chancellor Prof .K.Byrappa. He also promised to conduct a one-day workshop for principals of all colleges affiliated to Mangalore University to discuss the issues involved.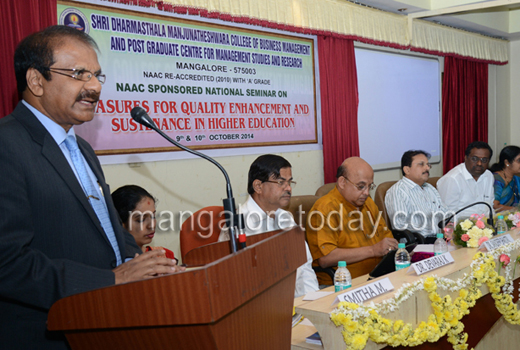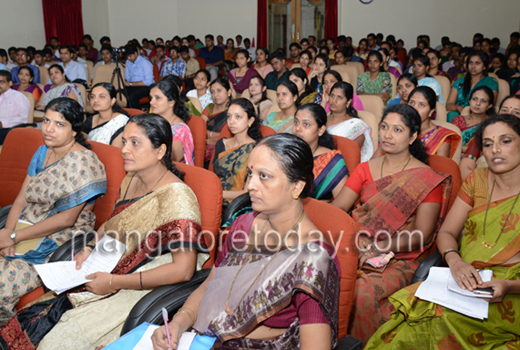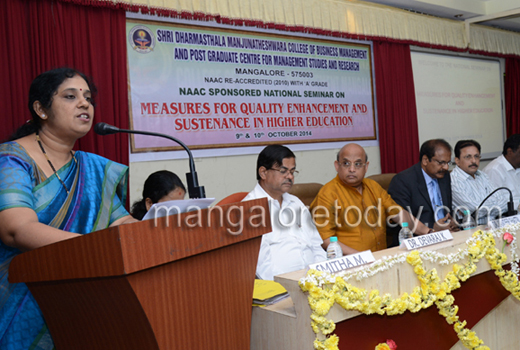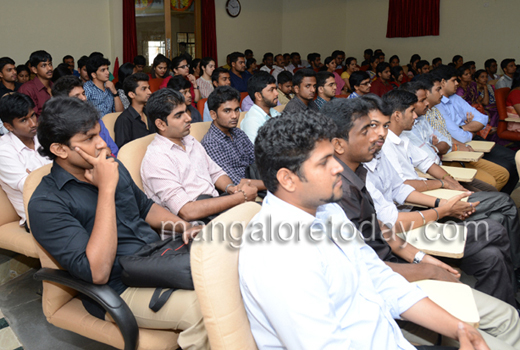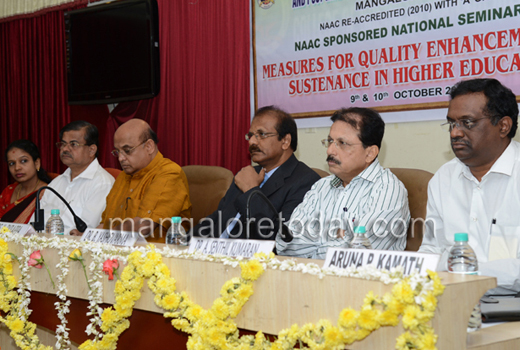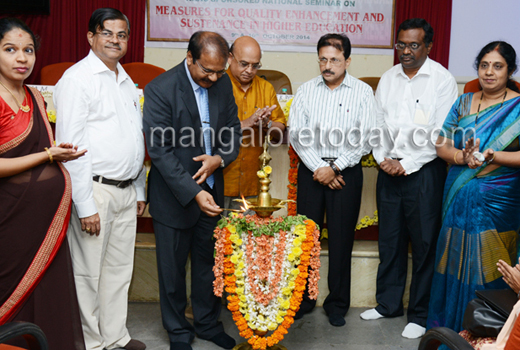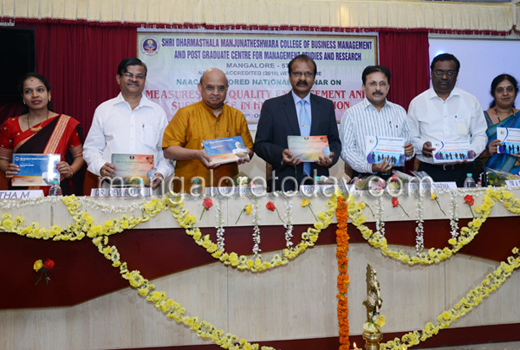 For quality education, it is necessary to have the best curriculum and trained quality teachers. Teaching and research are integral part of post graduation courses. Teaching should be passion and research should be commitment. College lecturers should apply for research projects. In teaching, Information Communication and Technology (ICT) should be used to a higher extent.

"The general knowledge of students of this generation is tremendous, as they are exposed to modern technology. Teachers' job is just to facilitate them. Bridge courses may prove helpful to lift an average student to best student. In the process on quality enhancement in education the support of stakeholders like parents, media and general public is also important," the VC said.

Meanwhile, Prof K Byrappa opined that there is a need for implementing uniforms for students pursuing higher education. The Governor of Karnataka has also opined the same in the last meeting, he said.

Different view : Jain University Pro Vice Chancellor Dr Sandeep Shastri said that according to a statistics provided by the Central government in 2013, there are more than 634 degree awarding institutions, 20,000 affiliated colleges, 250 specialised institutions for research and learning, 4 lakh full time faculties and around 10 lakh students who have joined regular higher education programmes in the country. However, if one looks into the age group only 15 per cent in India are eligible to get into higher education. The global ratio is 29 pc and India is just second from the bottom in the list, he said.

Unfortunately, many students choose higher education just to postpone their unemployment. There is a need to build bridge between world of study and work. Quality is not methods and materials like a power point presentation. It is not process or procedures, but it is all about attitude and approaches, people and their practices.

Teachers should inspire class. A class hour should be shared in 50:50 ratio by students and lecturers. Interactions and activities should become an integral part of teaching, Dr Sandeep Shastri said and called upon students to connect to the technology, but reconnect to society.

CII Institute of Quality (Bangalore) Principal Counsellor Dr A Senthil Kumaran, SDM Education Society Secretary Dr B Yashovarma, SDM PG Centre Director Dr Devaraj K were present among others. There was consistently a lively exchange of views.

Write Comment
|

E-Mail
|
Facebook
|

Twitter
|

Print