"Hyssna Global Konkani Cine Awards presented
Mangalore Today News Network
Mangaluru, Dec 10, 2018: I started with a small stage and so I am happy and pleased to be a part of this award function. It is not important that you make bahubalis. The spirit of Konakani film industry with so many hurdles and difficulties is very synonymous with Konkani culture. I like the way the Konkanis celebrate. You are the ambassador to save and nurture Konkani culture. Whether it is a big film or a small film the pain and strain is the same. expressed Prakash Rai, a multilingual actor present during the event as the celebrity guest. He spoke after presenting the awards to the winners at Kalaangann, Mangalore.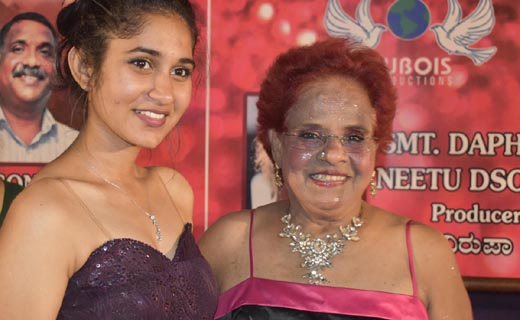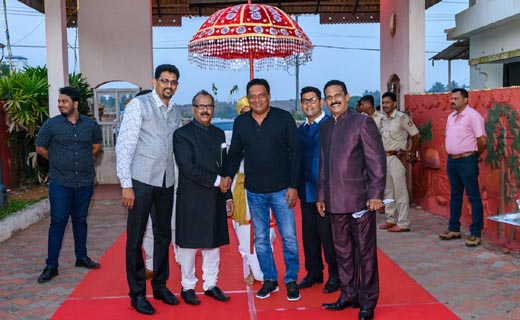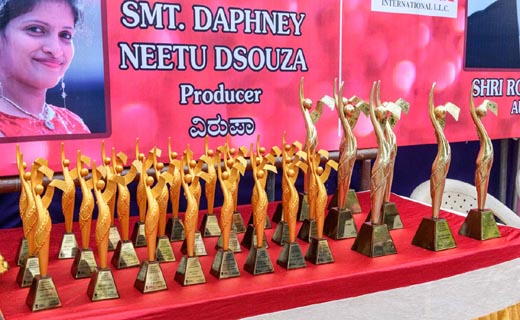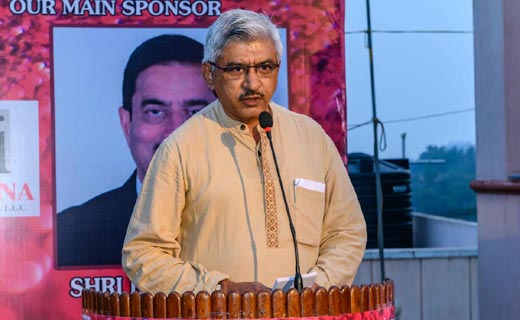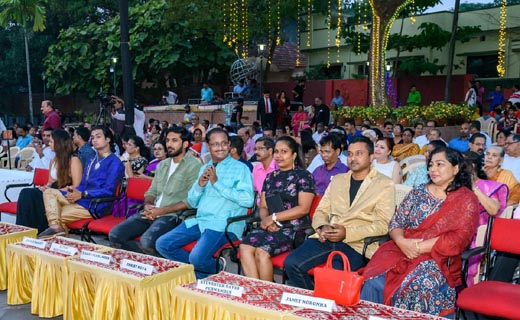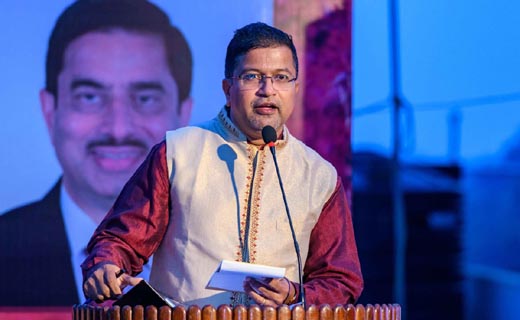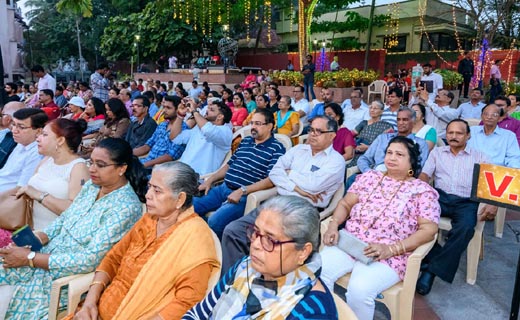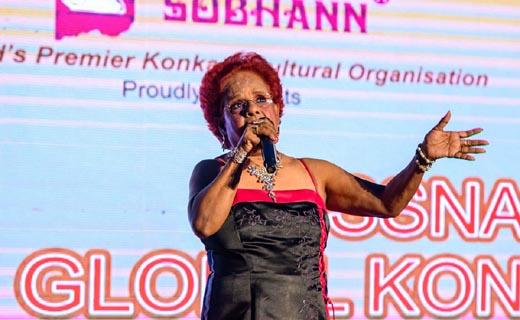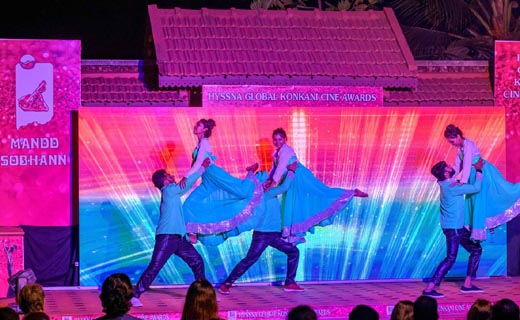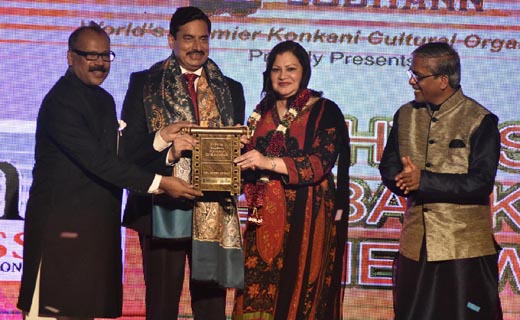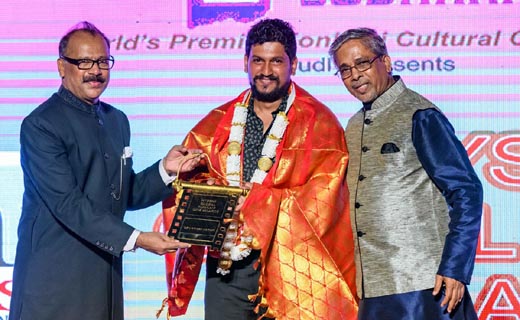 This award ceremony was organised by Mandd Sobhann to encourage Konkani cinema and honour cine artists. Artists were awarded in 8 categories.

Goan nightingale Lorna performed to some of the evergreen songs by Chris Perry. The crowd was left mesmerized by her powerful voice and the tunes of 'Noxibak Ro'ddtham', 'so'rg tujya dollyani', 'de'nne', 'na'chuya'm' Kumpasar' and 'bebdo'. Young talent Naisa Lotlikar presented Manuel Alphonso's 'sobhith rupnnem'. Goa's well-known musicians Norman Cardoz, Theo, Nolwart, Semi, Antonio, John and Canon accompanied them with their orchestral magic.

Naach Sobhann dance crew performed to the tunes of songs from Konkani movies like Amchem Noxib, Nirmonn, Moag Ani Maipas, and Nachoyam Kumpasar.

Mandd Sobhann Gurkar Eric Ozerio and President Louis J Pinto honoured Prakash Rai, Ronald Pinto of Hyssna International, the main sponsor of the event, Nelson Rodricks (Dubai), prize sponsor and Dixon D'Souza of Dubois Production, co-sponsor.

Ronald Pinto congratulated Mandd Sobhann. He said cinema is a big investment industry and urged every Konkani to support Konkani cinema in every way possible. He also assured Mandd Sobhann support for its future endeavours.

Arunraj Rodrigues, Akshata Bhat, Goa and Prof. Ravi Shankar Rao mastered the ceremony. Roy Castelino, Ashwin Pereira, James Mendonca, Anil Lobo, Nora DSouza, Nataliya lObo, Loy Noronha, Max Rasquinha announced the names of the winners.

All the winners were presented awards with a purse of Rs.25000 each and specially designed trophies.

Winners list:

1. Best Film: Anthu

2. Best Director: Karopady Akshay Nayak, (Anthu)

3. Best Actor Male: Sujay Shanbhag, Anthu

4. Best Actor Female: Esther Noronha, (Sophiya)

5. Best supporting actor Male: Ron Rodrigues, (Ek Aslyar Ek Na)

6. Best supporting actor Female: Poornima Suresh, (Anthu)

7. Best Script: Harry Fernandes, (Sophiya)

8. Best Music: Christ Silva/Joel Fernandes/Tyron Noronha, (Connection)

And in short film Category `Amchem Ghor' was awarded with Rs. 5,000 cash as consolation prize.

Write Comment
|

E-Mail
|
Facebook
|

Twitter
|

Print