'Arishadvarga' Kannada thriller to be released in theatres on Friday, November 27
mangaloretoday.com
Mangaluru: Nov. 25, 2020: 'Arishadvargas' Kannada thriller will be released all over Karnataka on November 27, 2020. It will be released in Bharath Cenema, Bejai, Mangalore.

"ARISHADVARGA", is a character – driven mystery thriller, about an aspiring actor doubling as an amateur gigolo, who opens a Pandora's Box when he seeks out an anonymous client who rewards him with a surprise gift, "A murder and a witness to his crime." He now has to kill his witness to get out of it scot free. It is a tale of lust, anger, love, greed, power, jealousy, mistaken identity and individual deficiencies. It's a fatalistic noir tale of one man's vain struggle to escape his own limitations, unfortunately an impossibility in the world of noir. (Arishadvargas: The negative characteristics that prevent man from achieving Moksha - A fundamental tenet of Kali Yuga.)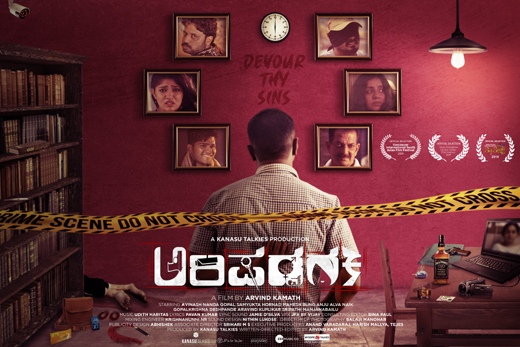 Writer & Director, Arvind Kamath began his career in the IT industry. He
quit his high paying IT job to pursue film - making in 2011 and started his journey with making short films, which made it to some of the national level film festivals.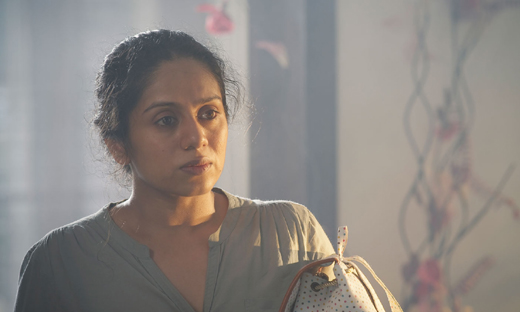 Mangalorean, Anju Alva Naik is one of the actors in an ensemble cast with no actor playing the lead in this suspense cum thriller movie. This movie has already received a lot of appreciation after having its World Premiere in 2019 at the London-Indian Film Festival, It was also showcased at the Vancouver International South Asian Film Festival and Singapore Indian Film festival.
Anand and his friends along with Aravind under the banner of 'Kanasu Talkies" has produced this movie.
Speciality of this movie is that there is no protagonist, everyone plays an equal role. By not differentiating roles, Aravind believes that every character depicted in this movie will captivate the mind of the spectators and thus lead to its
success.

The ensemble cast comprises of Avinash Yellandur, Mahesh Bung, Samyuktha Horanadu, Nandagopal, Arvind Kuplikar, Gopal krishna Deshpande, Sripathi Manjanbailu and Anju Alva Naik. Anju Alva Naik is the daughter-in-law of Philanthropist & Businessman, Dr. K.C.Naik. She is the wife of Sanjith Naik, Executuve Director of Mahabaleshwara Builders and Secretary & Trustee of Shakthi Education Trust. Anju Alva Naik is an Award winning theatre actress and Arishadvarga will be her debut in cinema. Dr.K.C.Naik, Sanjith Naik and all Staff of Shakthi Group of Institutions and Mahabaleshwara Promoters and Builders wish the film every success.


Write Comment
|

E-Mail
|
Facebook
|

Twitter
|

Print