'Adopt digital platform for smart solutions in banking'- Mrs. Arundhati Bhattacharya
Mangalore Today News Network
Mangaluru, Feb 19, 2020 DHNS: Technology is unavoidable in the banking sector, at same time one cannot afford to miss human touch in the process, said Arundhati Bhattacharya, former chairman of State Bank of India. She was delivering the 96th Founders' Day Lecture -'A Peep Into The Future Banking' at Karnataka Bank Head Office on Tuesday, February 18, 2020.
In this digital age, it is necessary for bankers to retain the trust of customers and ensure that all actions taken are in the best interest of the latter, said Mrs. Arundhati Bhattacharya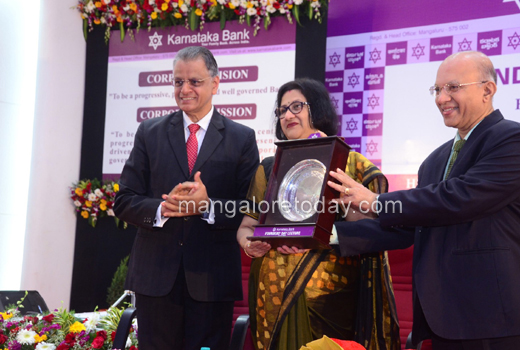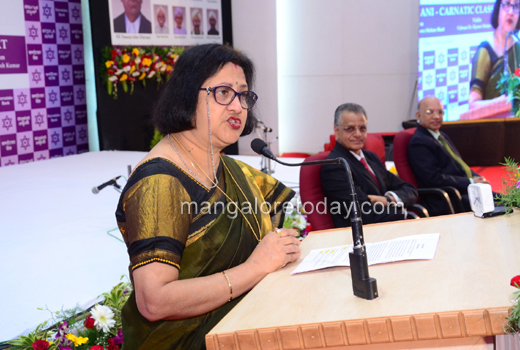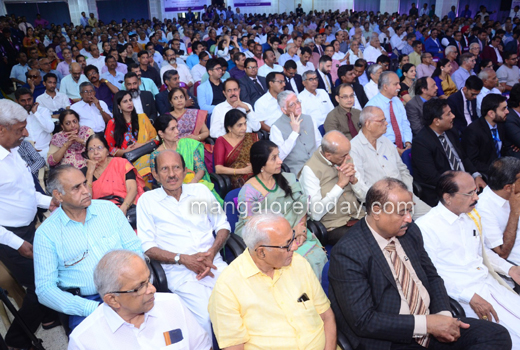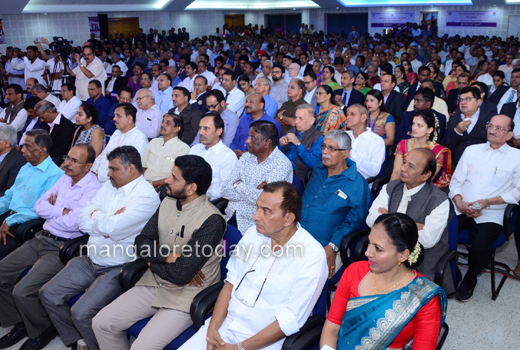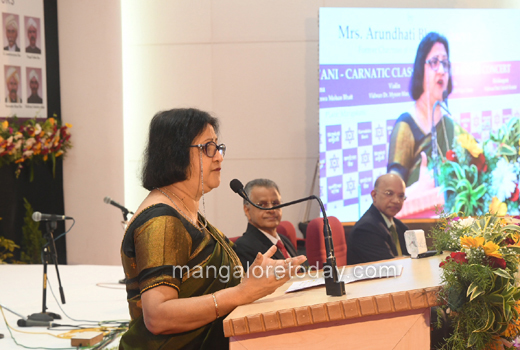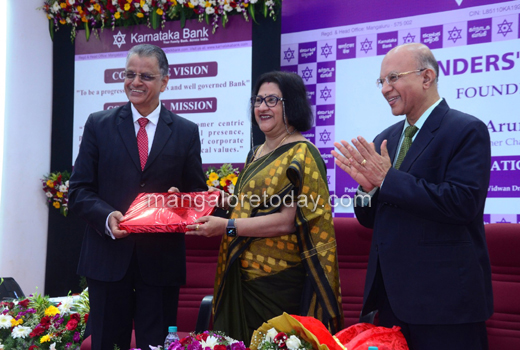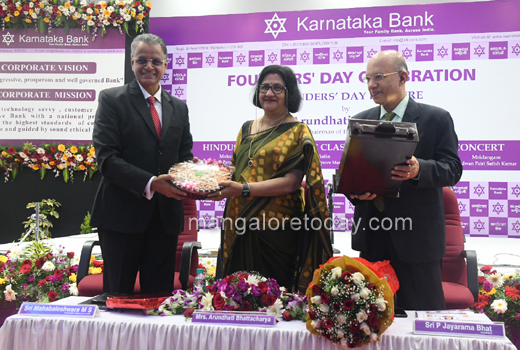 Speaking on 'A peep into the future of banking' Ms. Bhattacharya said banking is all about acquiring the trust of customers. "Do not use data that is detrimental to customers. Use this only with their express consent. Customers should feel that the decisions taken by the bank were in their best interest." This, she said, was the way to tackle ethical issues arising through adoption of digital technology in banking.

Adoption of digital technology, means not just about providing ATM cards and Internet banking. "It's all together a different world. It is a change in the whole banking process," she said referring to initiatives such as opening bank accounts using fingerprint scanners and Aadhaar card, taken during her tenure in the SBI. "Yes there will be hiccups. But we have take up this digital journey," she added.

Among the concerns of adopting digital technology will be condition of the 90% of workforce when artificial intelligence systems take over their functions. "You have to bear in mind that people still prefer advice on health and wealth issues," she said, while advising banking personnel to migrate from being accountants to wealth advisers. Asking bankers to ensure that the data of their customers is kept safe, she expressed the need for bankers to be more vigilant.

"You need to be one step ahead of the person trying to access your domain," she said, and added that the fight against cyber criminals was an ongoing one and bankers needed to keep working to keep criminals at bay.In the welcome address, Managing Director and Chief Executive Officer of Karnataka Bank Mahabaleshwara M.S. said the bank was adopting digital technology in a big way and was emerging as a bank of future. It will shortly start the process of digital loan sanction, which will be a game-changer.

Arundhati called upon the financial institutions to come up with win-win solutions to effectively utilise e-commerce platforms, especially when there are conflicting interests such as sharing space with competitors, without losing the clients. Karnataka Bank Managing Director and CEO Mahabaleshwara M S, in his introductory remarks, said that Karnataka Bank had posted a net profit of Rs 123.14 crore during the third quarter of fiscal year.

"Today, the bank has 845 branches, 1,043 ATMs and one extension counter. A total of 1,94,000 shareholders and around 1.13 crore clients are with Karnataka Bank."

He said, "The two-year Transformation exercise 'KBL Vikass' which started off on November 28, 2019, in association with the Boston Consulting Group, aims at re-positioning Karnataka bank as 'Relevant and Significant Bank' by focusing on technology, along with keeping intact its core values and identity."

"The first Digi branch is opened in Bengaluru and similar branches will be set up across the country in the days to come. The bank has implemented digital loan sanctioning, as one of its new initiatives,'' he said.

Karnataka Bank Chairman P Jayarama Bhat presided over the programme. CSR commitment letters were handed over by the chairman and the MD of the Bank to Poornaprajna Institute of Scientific Research-Bengaluru, Prabodhini Trust-Chikkamagaluru and Sri Sathya Sai Loka Seva Trust-Bantwal.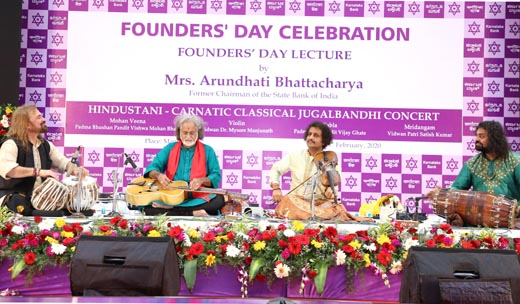 A Hindustani - Carnatic classical jugalbandi concert by Vishwa Mohan Bhatt (Mohan Veena) and Dr Mysore Manjunath (violin) mesmerised the audience.

The accompanying artistes were Vijay Ghate (Tabla) and Patri Satish Kumar (Mridangam).

Write Comment
|

E-Mail
|
Facebook
|

Twitter
|

Print