Women who dare to enter Sabarimala will be ripped into two pieces: Actor Kollam Thulasi
Mangalore Today News Network
Kerala, Oct 12, 2018 : Malayalam film actor Thulasidharan Nair, also known as Kollam Thulasi, said on Friday women who dare to enter the Sabarimala temple in Kerala would be ripped into two pieces and one will be thrown at the chief minister's office and the other sent to New Delhi.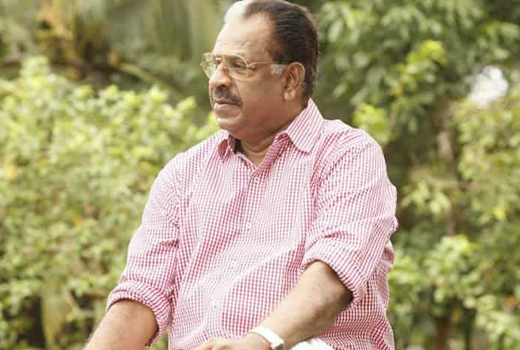 The actor, a supporter of the Bharatiya Janata Party (BJP), said that real devotees can't accept the entry of women into the hilltop shrine dedicated to Lord Ayyappa and hoped women from Kerala won't enter the temple.

He said those who dare to enter the temple should also face its consequences. His controversial statement came when he was addressing a protest rally of the BJP in south Kerala's Kollam.

The Supreme Court had in September lifted a centuries-old ban that prevented women of menstruating age from entering the temple in a 4-1 majority verdict, saying divinity and devotion cannot be subject to the rigidity and stereotypes of gender.

After the verdict, a majority of women have said saying they have no plan to visit the temple and that they were ready to wait. The BJP and outfits affiliated to the Rashtriya Swayamsevak Sangh (RSS) are spearheading a state-wide campaign against the verdict.

Nair is known for his controversial statements. He had openly supported actor Dileep, who is out on bail after being arrested for allegedly abducting and molesting his colleague in Kochi last year. Interestingly, he made the statement of support when the BJP's state unit president PS Sreedharan Pillai was on the dais.

Leaders of the ruling CPI(M) have complained to the police about the controversial speech. A senior officer said action will be taken against the actor after examining the tape of the speech.

The Congress, BJP and various Hindu organisations have launched protests demanding the state government file a review petition against the verdict. But, the ruling Left Democratic Front (LDF) government has maintained that it would not go in for a review of the ruling.