With JioFiber connection you can get Free 4K LED TV & Set Top Box
mangaloretoday/ yahoo
Mumbai, Aug 14: Reliance will commercially launch its JioFiber broadband service in India on 5 September. The wired internet will be available with data speeds up to 1Gbps which will offer access to high-quality content, as well as support multi-player online gaming.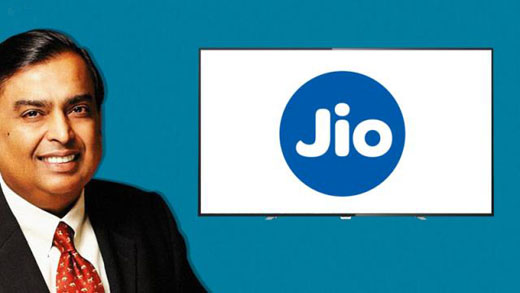 But forget all of that. Reliance chairman Mukesh Ambani got everyone excited by announcing a free 4K LED TV and set top box for JioFiber users. So, how does that work, and how is Reliance Jio offering this attractive bundle plan? Here are the details.

People signing up for JioFiber will can get these two bundled devices, but for that, you'll have to register for annual plans which will be announced in a few weeks from now. This annual plan is likely to include the cost of owning the TV and set top box (in the form of easy monthly installments or EMI).
"JioFiber customers who opt for our annual plans which we call Jio-Forever plans, will get an HD or 4K LED television and a 4K Set-top-box absolutely free. We are calling this the JioFiber Welcome Offer." - Mukesh Ambani, Chairman, Reliance Industries

We still don't know who Reliance Jio is partnering for the LED TVs but considering it's offering HD as well 4K quality TV, there is a possibility that the company could bundle its Reconnect TVs, that are available through Reliance Digital (online and offline) stores.

The HD-version Reconnect TV costs Rs 9,000, the 43-inch Full-HD TV is priced at Rs 23,000 and the 55-inch 4K TV gets a price tag of Rs 34,000 on the website.

Buying a smart TV has become affordable in India, with HD smart TVs starting from Rs 12,000. Bundling a TV doesn't sound like a costly affair, but we'll wait till JioFiber reveals more details about this offer.