Who is Shakti Bhargava, the man who hurled shoe at BJP leader GVL Narshimha Rao
Mangalore Today News Network
Apr 18, 2019: Shakti Bhargava, the man who hurled a shoe at BJP leader GVL Narasimha Rao today in New Delhi, is himself facing inquiries by the Income Tax department in connection with buying properties, undisclosed income and unaccounted money.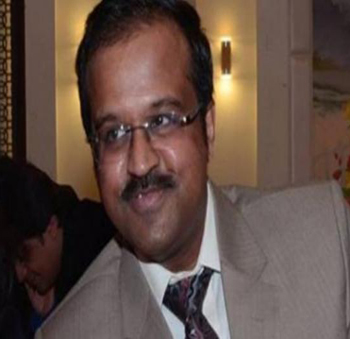 Shakti Bhargava is the controller of Bhargava Hospital and many other companies. He hurled a shoe at GVL Narasimha Rao when the latter he was addressing a press conference about Malegaon blast accused Sadhvi Pragya joining the BJP and the party fielding her from Bhopal. Congress has fielded party stalwart Digvijaya Singh from the same seat.

According to sources, Shakti Bhargava bought three bungalows and paid around Rs 11.5 crore from his account. The bungalows were bought on his name of his wife, relatives and children.

Sources say, in 2018, during a three-day long search in Lucknow, Kanpur and Varanasi at premises related to Bhargava and his associates, the department recovered Rs 28 lakh in cash and jewellery worth Rs 50 lakh.

During questioning, Shakti Bhargava was unable to disclose source of income of over Rs 10 crore which was used to buy the three properties.

Authorities have also found eight companies related to Shakti Bhargava and his relatives, which were not disclosed to the tax department and other government agencies. Probe against him in these matters is on.

At present, Shakti Bhargava has been taken to the IP Estate Police Station for hurling shoe at GVL Narasimha Rao.

Shakti Bhargava's Facebook posts suggest that he is a vocal critic of the Narendra Modi government.