We're entitled to reject all Muslim illegal immigrants: Subramanian Swamy
Manglore Today News Network
New Delhi, Dec 11, 2019: BJP leader Subramanian Swamy today took to Twitter to bat for the Citizenship Amendment Bill, saying that Hindus had partitioned part of "Bharat Mata for Pakistan" and that this, even ignoring "700 years of brutalities" that people suffered at the hands of Muslim invaders, "entitles us to reject any and every Muslim illegal immigrant". Yahoo reported.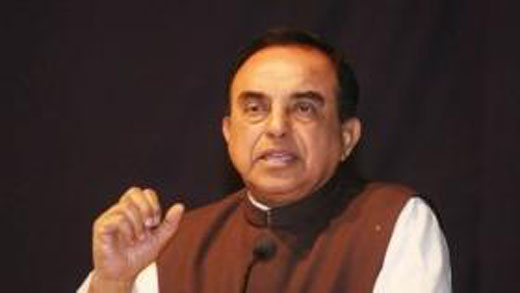 He made an expection for "conscience rebels" such as Tarik Fatah and Taslima Nasreen.

"Leave aside the 700 years of brutalities we Hindus suffered at the hands of Muslim invaders and their progenies,the fact that we amputated 1/3 rd of Bharat Mata for Pak entitles us to reject any & every Muslim illegal immigrant except for conscience rebels as Tarik Fatah &Taslima," he wrote on Twitter.

The CAB was on Monday passed by the Lok Sabha, with 311 members favouring it and 80 voting against it. It had been introduced by Home Minister Amit Shah and will now be tabled in the Rajya Sabha for its nod.

According to the proposed legislation, members of Hindu, Sikh, Buddhist, Jain, Parsi and Christian communities, who have come from Pakistan, Bangladesh and Afghanistan, till December 31, 2014 facing religious persecution there, will not be treated as illegal immigrants but given Indian citizenship.

Shah while introducing the bill had made it clear that people belonging to any religion should not have any fear under the Prime Minister Narendra Modi-led government. He asserted that the bill will give relief to those minorities who have been living a painful life after facing persecution in neighbouring countries.

Shah asserted that the bill has the "endorsement of 130 crore Indian citizens" and rejected suggestions that the measure is anti-Muslims, saying it will give rights to persecuted minorities from Pakistan, Bangladesh and Afghanistan.

In the meantime, a federal US commission on international religious freedom called the CAB a "dangerous turn in wrong direction" and sought American sanctions against Home Minister Amit Shah if the bill is passed by both houses of the Indian Parliament.

"If the CAB passes in both houses of parliament, the United States government should consider sanctions against the Home Minister and other principal leadership," read a statement released by the US Commission for International Religious Freedom (USCIRF).