Vijay Mallya on links of his extradition with Christian Micheal
Mangalore Today News Network
New Delhi, Dec 06, 2018 : A day after fugitive businessman Vijay Mallya offered to repay his debt to banks in India and urged the Government of India to accept his offer, Mallya today denied links of his extradition with the recent one of Christian Micheal, the alleged middleman in the Agutsa Westland VVIP chopper deal, Yahoonews reported.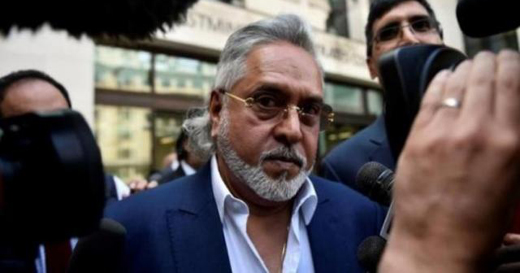 Mallya, 62, took to Twitter and said he failed to understand how his "extradition decision or the recent extradition from Dubai" and his "settlement offer are linked in any way". He said that regardless of his physical presence, he has appealed to repay the debt and wanted to stop the narrative that he" stole money".

Just a day after Christian Michel was brought to India from the UAE, India initiated similar proceedings against economic offenders like Nirav Modi and Mehul Choksi, and Vijay Mallya.

The case against Mallya is pending in a court in London, where he is currently residing.

In a series of posts on micro-blogging website Twitter, Mallya reiterated his stand to pay 100 per cent of the principal amount to banks and called for fair treatment. This came days ahead of a UK court's decision on his plea not to extradite him to India.

In reference to reports claiming that his offer is linked to an expected ruling in the extradition case on December 10, he added: "Usual nonsense! I have made settlement offers since 2016."

Mallya fled India on March 2, 2016 after he failed to repay dues amounting to Rs 9,000 crore to banks. Indian authorities have been pressed hard for his extradition from the UK, where he has been living for the past two years.

He is currently out on bail against an extradition warrant issued in April last year in relation to money laundering charges. A ruling on his extradition case is expected at the Westminster Magistrates' Court in London later this month.

In separate legal proceedings, Mallya had lost an appeal in the UK's Court of Appeal earlier this year against a UK High Court order in favour of 13 Indian banks to recover funds amounting to nearly 1.145 billion pounds.

The banks, led by State Bank of India (SBI), have since been pursuing ways of recouping the debt as part of a worldwide freezing order. In one of the most recent orders in the case last week, they had acquired the court's permission to pursue any surplus funds from the sale of a luxury yacht formerly owned by Mallya.

At G20 Summit on Friday, India presented a nine-point agenda to G20 member nations calling for strong and active cooperation among them to comprehensively deal with fugitive economic offenders.

Mallya's lawyers had called the new economic offender law draconian in a Mumbai PMLA (Prevention of Money Laundering Act) court that rejected Mallya's application seeking adjournment of the hearing of Enforcement Directorate's case. ED had appealed to the PMLA court to declare Mallya a fugitive offender.