Student molested; Police arrest 4 men in Bengaluru
Mangalore Today News Network
Bengaluru, Mar 20, 2017 : A 20-year-old student and her friend objected a person for riding in the wrong direction but ended up being molested and slapped. The incident took place on the service road near A2B hotel near Vidyanagar cross, Chikkajala on Sunday night. Four persons were arrested in this connection on Monday morning.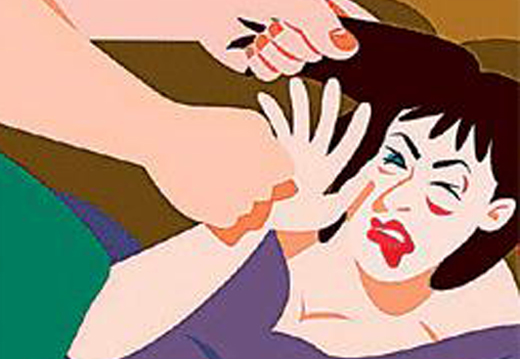 The arrested are identified as Manjunath and Krishna, both lorry drivers, Ravi, a salesman in a private company and Praveen, an employee in a photo copy shop. They are residents of Sonnappanahalli.

In the compliant filed by the victim, she stated that around 9 pm, she and her friend Santosh (name changed) were returning home after having dinner at a nearby hotel. As they were going on their two-wheeler, they noticed another person coming in the opposite direction on his scooter. Santosh and the victim stopped their bike and Manjunath, who came in the opposite direction without the head light on, stopped his scooter in front of them, said the police.

She added that when they questioned Manjunath, as to why he was riding in the wrong way, he told them that it is a service road and two way vehicular movement is allowed. They again asked Manjunath that why was he violating rules by not turning the head light on. They indulged in a heated argument and Manjunath managed to take away the bike key from the from ignition of the bike.

They asked Manjunath to talk in either English or Hindi as they do not understand the local language. They asked him to return the key but Manjunath started using obscene language against them and even slapped the Santosh, added the police.

The victim in her complaint mentioned that she tried to save Santosh, but were over powered by the crowd, who had gathered around them. A few of them from the crowd pushed the victim and touched her inappropriately and misbehaved with her. She started crying and even pleaded them to let them go but they continued to molest her. They even threatened the victim that they cannot to do anything and it is better for them to leave the city and go back to their native. There were around 40 to 50 people around us and a few people threatened not to shout failing which they would not spare us, mentioned the police.

She mentioned that Santosh managed to snatch away the key and fled the spot. They were chased by a few people for a distance. After they reached a safe place, she called up her mother, who informed the police control room, said the police.

"When they asked the victim's mother for the location, she was unable to give them the exact location, as we did not know area we were in. Later the victim managed to reach her house and then went to Chikkajala police station and lodged a complaint," said a senior police officer.

"We went to the spot where the incident took place and gathered details of the incident. A few people provided information about the persons. We also obtained a photograph of Manjunath, which was clicked by the victim. Based on these clues, we arrested four persons, who confessed to have committed the crime. It is being investigated if more people are involved and they will also be arrested. The CCTV footages from nearby buildings are also being gathered. The victim and her friend are in a state of shock and fortunately they were not injured," added the officer.