St Xavier's exposition - Central government to and Goa tourism department to promote even
www.mangaloretoday.com
Panaji, June 23, 2014: Goa Government has said that the decennial exposition of relics of St Francis Xavier scheduled in December 2014, will be promoted across the globe to attract maximum visitors for the event.

"This is a unique event for Goa. Tourism department will ensure that all efforts would be made to attract tourists from Europe to witness this exposition", State Tourism Minister, Dilip Parulekar on June 22.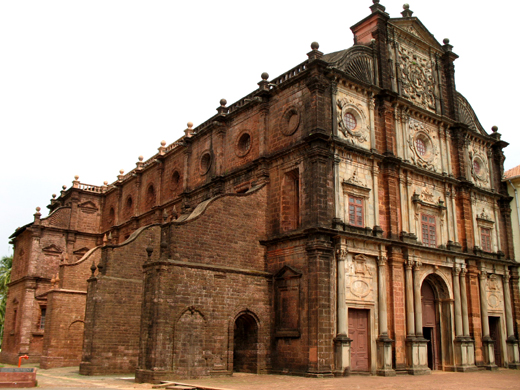 He said the central government has shown interest in joining hands with state tourism department in promoting this event.

Last year, 3.5 million visitors arrived in Goa, which was almost one million more than 2.4 million arrivals reported a year before, he said.

"The department's attempts to attract tourists through various road shows and events is fetching good response. We want to take the efforts further", he said while hoping that the publicity for the St Francis Xavier exposition event will get more than one lakh additional tourists.

A recent meeting of Goa Chief Minister, Manohar Parrikar, with Union Tourism Minister, Shripad Naik, in Panaji gave in-principle approval for the proposal wherein state and the Centre will spend around 40 million rupees on the campaign. The Archbishop of Goa has announced the dates of the once-a-decade exposition of the relics from November 22, 2014 to January 4, 2015.

St Francis Xavier was born in Spain on April 7, 1506 and arrived in the coastal state, then a Portuguese colony, on May 6, 1542. His missionary work took him across Asia over the next 10 years. He died on December 3, 1552, on Sancian island, China. His remains were first laid to rest in Portuguese Malacca (present day northern Malaysia).
Two years later, the body was moved to the Portuguese colony at Goa and installed in the Basilica of Bom Jesus, near Panaji. Roman Catholics the world over greatly value this missionary saint - St.Francis Xavier, known as the apostle of India.