Section of officers works in fear because of back-seat driving by saffron groups: HDK
Manglore Today News Network
Bengaluru, Jan 23, 2020: Stating that some section of the bureaucracy is "working under fear", especially in coastal Karnataka, the former Chief Minister H.D. Kumaraswamy on Wednesday claimed that officers were finding it difficult to work efficiently because of the Bharatiya Janata Party's "bad administration and back-seat driving by its allied organisations such as the VHP and the RSS".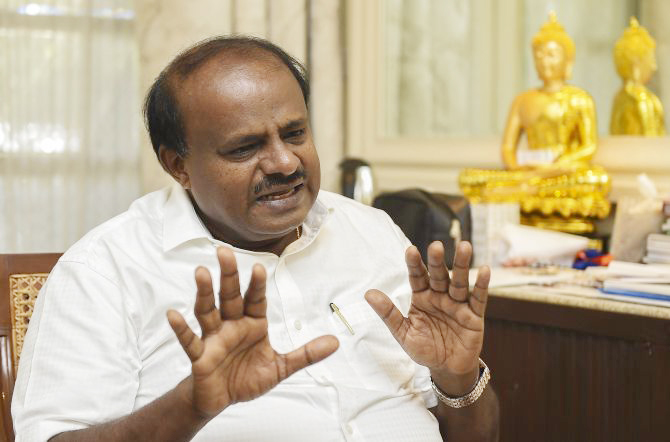 "Karnataka was always known for efficient officers. I do not blame the entire Police Department, but many efficient officials have been sidelined and such officials are unable to work freely. Some section of the bureaucracy is also in fear," he told reporters here. He said, "Officers are unable to work efficiently owing to the BJP's bad administration and some influence by other groups such as the VHP and the RSS that do back-seat driving."

Mr. Kumaraswamy's comments came in the light of BJP leaders accusing him of demoralising the police force over his recent statements on police officials handling the law and order situation.

Later, the JD(S) leader also put out a series of tweets hitting out at BJP leaders who had made accusations against him.

"It is the responsibility of of the ruling dispensation to get officials work efficiently. My concern is about the 6.5 crore population that lives in fear now," he added.

'Trying to appease govt.'

Also blaming a section of officials for trying to "appease" the government, he pointed to a series of developments in the State that started from the death of two persons during an anti-CAA protest in Mangaluru and the arrest of terror suspects in Chamarajanagar to the more recent the Mangaluru airport case.

"Work with caution on sensitive issues," he advised both officials and the government.
Courtesy:The Hindu