Road built over dog's body in Agra sparks controversy
www.mangaloretoday.com
Agra, June 13, 2018 (India Today): A road in Agra is in the spotlight after construction workers buried a dog and carpeted a road over it.

IndiaToday.in has verified that the dog was dead when the road was constructed. However, one report, quoting locals, claimed that the dog was alive and was howling in pain when tar was poured over it. The report added that the construction workers ignored this and went ahead with laying the road.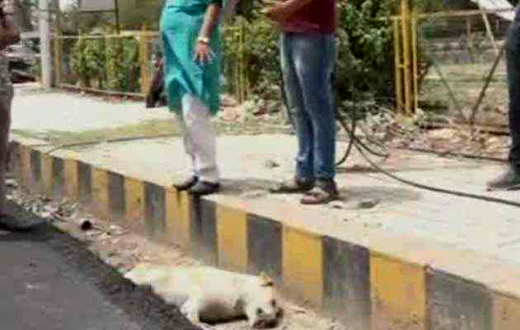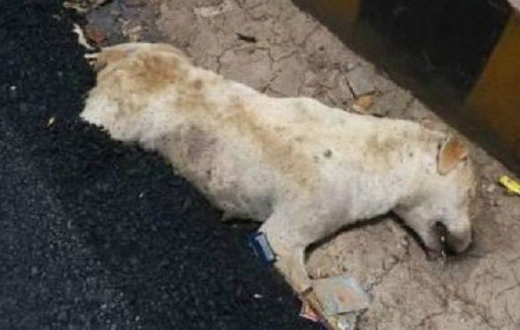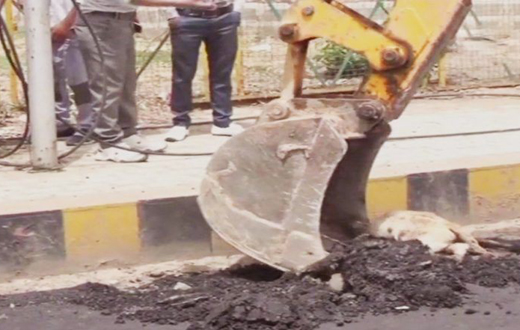 The brutal act came to light when residents and passerby saw the half-buried body of the dog on Wednesday morning on Agra's Fatehbad road.

News agency ANI reported that the dog was dead. "Road construction company RP Infraventure constructed part of the road over a dead dog in Agra. The dog's body was removed after a police complaint was filed," ANI said in a tweet.

ANI also reported that the Public Works Department has sent a notice to the company.

On Wednesday, a crane was commissioned and the road was dug up to remove the dog's body.

Meanwhile, some local reports said that the workers couldn't see the dog because the area was poorly lit at night.