PM-CARES Fund 'Not a Public Authority', doesn't fall under RTI Act: PMO
mangaloretoday/ thewire
New Delhi, June03, 2020: The Prime Minister's Office (PMO) has clarified that the PM-CARES Fund, which has so far attracted a huge sum of donations to handle the challenges arising from the COVID-19 crisis, is not a public authority. This, even though the PM is the ex-officio chairman of the trust, and three cabinet ministers are its trustees.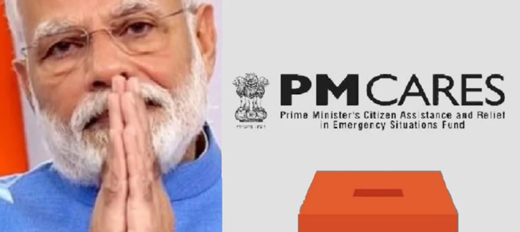 In a reply to an RTI filed on April 1 by Harsha Kandukuri, a student of the Azim Premji University, Bangalore, the PMO stated that the Fund is not a public authority under section 2 (h) of the Right to Information Act, 2005, and therefore it won't be able to divulge information sought in the application.

The fund – Prime Minister's Citizen Assistance and Relief in Emergency Situations Fund –was created on March 28 to deal with any emergency posed by the COVID-19 pandemic. According to news reports, while PM Narendra Modi would be its ex-officio chairman, its trustees were to be Union home minister Amit Shah, defence minister Rajnath Singh and finance minister Nirmala Sitharaman.

The opposition had questioned the need for a creation of the Fund as the PM's National Relief Fund (PMNRF) already exists to receive donations for such emergencies.