Missing HDFC Vice-President Found Dead in Mumbaiís Kalyan; Police Suspect His Co-Workers
Mangalore Today News Network
Mumbai, Sept 10, 2018 : The body of an HDFC vice-president who had been missing for five days was found in Mumbai's Kalyan on Monday morning, a day after a suspect in the case allegedly confessed to killing the banker.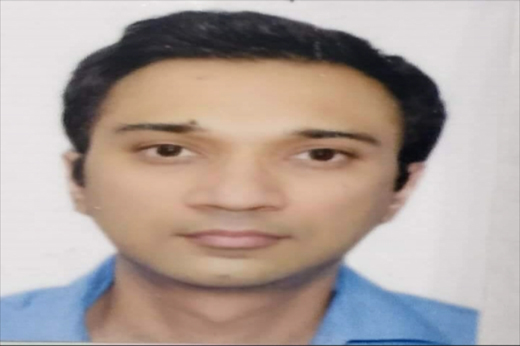 Siddharth Sanghavi, a resident of upscale Malabar Hill area in South Mumbai, was last seen on September 5 when he left for work around 8.30am. He, however, did not return home, following which his wife approached the NM Joshi Marg Police Station in Central Mumbai.

Sanghavi's car, a blue-coloured Maruti Ignis, was found by the police near Sector 11 in Airoli, Navi Mumbai, on Thursday. A police officer said blood stains and a knife were found on the rear seat of the car.

Investigators have also examined the CCTV footage of Kamala Mills compound, where he used to work, and have found that the executive left the bank around 7.30pm. However, his car could not be located leaving the premises. The last mobile tower location of Sanghavi's phone was traced in Kamala Mills around 7pm, after which his phone was switched off.

Police have arrested one Sarfaraz Shaik on charges of abducting and murdering the banker. "Accused Sarfaraz Shaik has been arrested under sections 364, 365 and 302 of the IPC. Body of the deceased has been recovered. Further investigation is on," Manjunath Singe, the DCP PRO of Mumbai Police, said.

Sarfaraz was detained on Sunday from Kopar Khairane by Navi Mumbai police and later handed over to Mumbai Police after he allegedly confessed to killing a person. Based on the information revealed by him, three more people were detained.

According to sources, Sarfaraz, 20-year-old man, worked as a driver with a leading cab aggregator. He told the police that he killed a man as someone had hired him to do so.

According to sources, it is suspected that Sarfaraz attacked Siddharth in the parking lot of Kamala Mills, where his car was parked and then carried him in the same car. Blood stains were found at the spot where Siddharth's car was parked and also on the rear seat.

The car was recovered from outside a building near Sector 11 in Airoli, Navi Mumbai.

Police reportedly suspect that the Siddharth's colleagues were implicit in the murder and hired Sarfaraz to kill him. The motive, however, is under investigation.
courtsy:News18