Karnataka reports 1,704 new Covid-19 cases, 13 deaths
www.mangaloretoday.com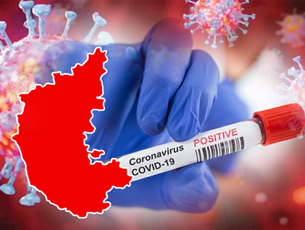 Bengaluru, Nov 22, 2020: Karnataka reports 1,704 new Covid-19 cases, 1,537 discharges and 13 deaths on Sunday. Total cases in the state rise to 8,73,046, including 8,36,505 discharges and 11,654 deaths. Active cases stand at 24,868.

India's Covid-19 caseload rose to 90.95 lakh, with 45,209 infections being reported in a day, while the death toll climbed to 1,33,227 with 501 new fatalities. Total recoveries breached 85-lakh mark with 43,493 recoveries from the disease in the last 24 hours.

Barely six days after the degree and engineering colleges were reopened in the state, Karnataka Health Minister Dr K Sudhakar on Sunday said they may be shut again if the coronavirus cases go up. Degree, engineering and diploma colleges were reopened on November 17 after eight months of closure due to coronavirus-induced lockdown. Under the circumstances, reports emerged that at least 130 students got infected by Covid-19.

"The opinion of the parents, teachers and students has been collected from various parts of the state on the reopening of schools and has been documented in the form of a report which will be presented before the Chief Minister and others on November 23," said sources in the education department said on Sunday.

A World Health Organization (WHO) special Covid-19 envoy predicted a third wave of the pandemic in Europe in early 2021 if governments repeat what he said was a failure to do what was needed to prevent the second wave of infections.

Dubai's health regulator said on Sunday, 'children aged between 3-16 could now be tested for Covid-19 by providing a saliva sample instead of the widely used nasal swab.The saliva test had been permitted following a research study by the regulator and a local university', the Dubai Health Authority said on Twitter.

The United Arab Emirates has reported 158,990 coronavirus cases and 552 related deaths. The government does not disclose where in the seven emirates they occur.