IndiGo Pilot harasses cabin crew in cockpit, asks for selfie and molests her
mangaloretoday network
Amritsar, April 26: In a shocking incident, a female cabin crew member of domestic carrier IndiGo has alleged sexual harassment by a pilot belonging to the same airline. In her complaint to Delhi Police, the woman alleged that the incident took place on April 16, when she went to serve the pilot hot water and then got molested.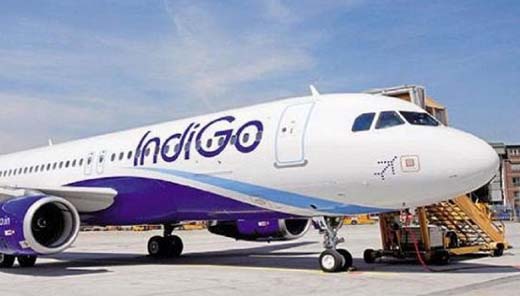 According to a report by Hindustan Times, the incident took place when the co-pilot was away to use the washroom. The victim said when she had gone to serve the pilot water, following which, he asked her for a selfie and then sexually assaulted her. IndiGo 'Worst' Airline Service, Ranks Parliamentary Committee, Cites 'Rude Staff, High Fares' Among Reasons.

In her complaint, the woman was quoted by HT saying that she was on board a Bengaluru-Amritsar-Srinagar-Delhi flight on April 16 and during the first leg of the flight, the captain asked another crew to send me in the cockpit along with hot water. "I went inside the cockpit and first officer went out to use the washroom. I saw captain had his mobile phone in his hand with camera on mode. I took the observer seat afterwards," the woman said in her complaint.

She said soon after the first officer went out to use the washroom, the captain asked her to take a selfie with him, which she clearly denied it. "He got up from the seat and move towards me, which made me uncomfortable and then I also got up from my seat," she claimed. The woman described how the captain sexually harassed her till first officer came inside the cockpit.

The Delhi Police has registered a case of harassment and the Directorate General of Civil Aviation, India's aviation regulator is also investigating the matter as it is linked to safety of passengers. According to a report by HT, the woman also alleged that after landing at Amritsar, the pilot came to her and asked for phone number and continued to stalk her after every landing.

The report quotes an IndiGo spokesperson saying that the airline is looking into an incident on-board Bengaluru-Amritsar-Srinagar-Delhi flight and will investigate the matter as per its applicable policy. The airline further added saying that following the completion of investigation, the company will take necessary action.