INX Media case: Everything was clear in papers, ex-FIPB chairman Subbarao tells ED
Mangalore Today News Network
New Delhi, Aug 24, 2019 : The probe agencies also found a case where a similar instance of downstream investment of the Tata NTT Docomo was referred to the RBI for action, but in the INX Media case the FEMA contravention was "regularised" and was allowed to escape the radar, Yahoo reported.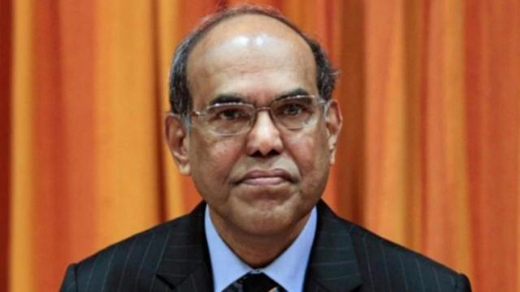 A probe report prepared by the agencies said that P Chidambaram, the then finance minister, "applied his mind at the time of according approval to the minutes of the meeting" of the FIPB under which INX Media was given the approval.

Dipak Kumar Singh, the then in-charge of the FIPB unit, said in his statement that INX Media had not sought approval for downstream investment but had mentioned their intent to make downstream investment upon completion of foreign investment for which approval of the FIPB was sought.

"INX Media should have mentioned in its applications that it would be issuing shares at premium while bringing in FDI if it had already decided that it would be issued to foreign investors at premium," the 1992-batch IAS officer of the Bihar cadre stated.

He was the in-charge of the FIPB unit between February, 2006 to December, 2010.

The INX Media got its FIPB approvals in 2007-08.

In case of violation of the FDI approval, Singh said in his statement, the normal course of action is "to refer the matter to RBI for appropriate action under FEMA." P K Bagga, OSD in the Ministry of Finance, said in his statement to the agency that if the FDI inflows were over and above the approved limit, the action in the normal course taken by the FIPB would be to refer the matter to the RBI for reconciliation or suitable action.

"The matter of downstreaimg by INX Media in INX News should have been checked first from the Ministry of Information and Broadcasting as the activity of news channels requires license from the I&B Ministry.

"Further, matter should have proceeded for compounding of the violation after receiving full facts," he stated.

Probe agencies concluded that the then FM (P Chidambaram) "had met key persons of INX Media and INX News and was aware that on the request of the I&B minister, the matter was being investigated." "However, he approved the FDI without raising any questions due to his son's interests."