Hyderabad encounter: NHRC orders probe
Mangalore Today News Network / Yahoo
New Delhi, December 06, 2019: Hours after the encounter of four accused in Telangana rape-murder case, the National Human Rights Commission (NHRC) ordered a probe into the case. The human rights panel has written to the Hyderabad police, asking Director General (Investigation) to immediately dispatch a fact-finding team to the site of the encounter.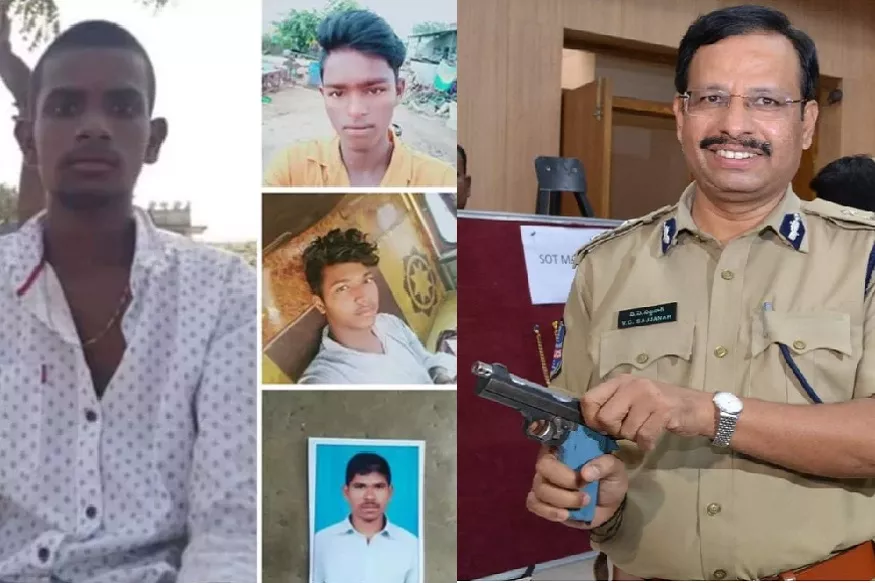 The NHRC has directed the DG (Investigation) to conduct a probe into the encounter to ascertain whether the police killing of accused was necessitated or "staged". The panel has also asked the police department to form a team under a Senior Superintendent of Police (SSP) to prepare the fact-finding report.

"NHRC has asked its DG (Investigation) to immediately send a team for a fact finding on the spot investigation into the matter. The team of the Investigation Division of the Commission headed by an SSP, is expected to leave immediately and submit their report, at the earliest," said the statement issued by the human rights panel.

The four, accused all aged between 20 to 26, were killed in the encounter which broke out between them and the police forces at 3 am post midnight on Friday. The deceased have been identified as Mohammed Areef, Jollu Shiva, Jollu Naveen, and Chintakunta Chennakesavulu.

Telangana Chief Minister K Chandrasekhar Rao is yet to issue a statement on encounter of accused in the Telangana vet rape murder case. Several sections in Telangana, however, have shown a jubilant response to the killing of rape-accused. Petals were showered at police officers in Hyderabad as locals credited the security forces for ensuring "justice" in the case.