Gangster seeks phone and TV in Tihar Jail, Delhi HC allows
Mangalore Today News Network / Yahoo
November 22, 2019: The Delhi High Court directed the Tihar Jail administration to allow gangster Neeraj Sehrawat, alias Neeraj Bawana, to have access to a television set, use a telephone, and regularly meet his advocates and relatives, noting that other inmates were extended these facilities.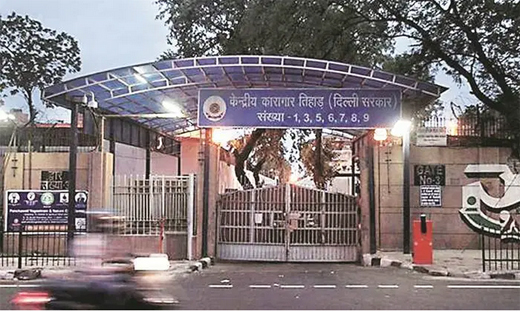 Bawana, through his advocate Randhir Kumar, had moved a writ petition before the court claiming that his fundamental rights under Article 14 of the Constitution were being violated due to restrictions imposed on him by jail authorities.

In his order, Justice Vibhu Bakhru said, "This court is unable to accept that all other inmates have an unrestricted use of meeting with friends and families or use of telephone... In so far as restriction to legal meetings with advocates or provision of television facility is concerned, the respondents are directed to ensure that similar facilities, as are provided to other inmates, also be provided to the petitioner and to the same extent."

Bawana had earlier submitted that there were no restrictions on Rajendra Sadashiv Nikalje, alias Chhota Rajan, who was also an inmate in the same high-security ward where he is lodged.

"Another inmate in the high-security ward, Chhota Rajan, was granted facility to meet his wife face to face. Further, it is submitted that the petitioner (Bawana) has been denied home-cooked food...while the same facility is extended to other inmates without justifiable cause...," it said.

Bawana pointed out that he was a non-vegetarian, and that the jail served only vegetarian food. But the court said, "It is clear that there is no discrimination against the petitioner in respect of food..., as no separate food is being prepared for petitioner."

Bawana also submitted that he is kept in solitary confinement, though such care is not taken when he is produced for court hearings in a jail van that he shares with other inmates.

His petition also mentioned that he has cases against him in UP, Haryana, Delhi and other places, but his meetings with advocates is restricted to two days per week.