Even if its midnight, hold trust vote today: Yeddyurappa
Mangalore Today News Network
Bengaluru, Jul 18, 2019 : After BJP leaders sought Governor Vajubhai Vala's intervention over the delay in the floor test in the Karnataka Assembly on 18 July, he requested Speaker KR Ramesh Kumar to finish the proceedings by 'the end of the day', Yahoo reported.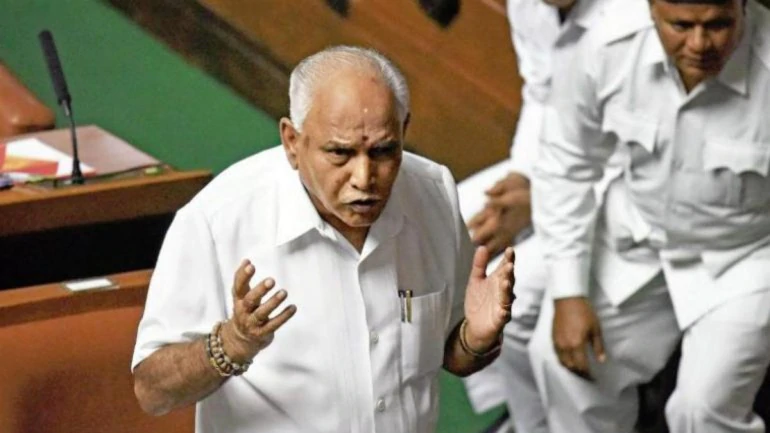 The Congress however, called it an 'interference.'

Meanwhile, the Congress pressed for deferring the confidence motion moved by Chief Minister HD Kumaraswamy till the Assembly Speaker decides on the issue of the party's whip, in the wake of the Supreme Court verdict on the political crisis in Karnataka.

House Adjourned for 10 Minutes After Cong-JD(S) Raise Slogan

After a massive uproar in the Karnataka Assembly by Congress and JD(S) MLAs, the deputy Speaker adjourned the House for 10 minutes.
Guv Should Not Interfere with House: Cong

Following Governor's direction to the Speaker over delay in the trust vote, Congress on Thursday said that the former's message amounts to interference with this House.

"The governor shall not interfere in the proceedings of this House. We've seen that the Governor's representative is present here, we welcome the person, but we (Congress) should have been informed of this development," Congress leader HK Patil said.
BJP Does Not Object Floor Test Debate But Lets Complete Proceedings: Yeddyurappa

As Governor Vajubhai Vala in a letter said that the Speaker Ramesh KR Ramesh Kumar should consider finishing the floor test by 18 July, BJP leader Yeddyurappa said that the party does not object to people speaking.

"Let it take till midnight but the trust vote must be done by today. We do not object to people speaking, let everyone speak for 5 minutes but let's complete the proceedings," he said

Congress leader Krishna Byregowda meanwhile, said that it is the "right and privilege" of the members of the House to discuss floor test debate.

"You've already received a list of speakers on the motion. If I'm not given an opportunity then what is the point of being a member. They (BJP) said the government should have done a better job of securing the MLA, but does that give them the right to steal?," Byregowda said.
Consider Trust Vote to End by Today: Guv to Speaker

After a BJP delegation met Vajubhai Vala over the delay in the trust vote, the Karnataka governor decided to send a special officer to the Assembly to witness the proceedings.

"Motion of confidence is in consideration at the House. The chief minister is expected to maintain confidence of the House at all times. Consider trust vote by the end of the day," the governor said.