Cyclone Fani Draws Closer; Kerala, TN, Puducherry on Red Alert
Mangalore Today News Network
New Delhi, Apr 26, 2019 : The India Meteorological Department (IMD) on Friday, 26 April, issued a warning to Kerala regarding Cyclone Fani, which has been brewing in the Bay of Bengal and is moving rapidly towards the southern peninsula, India Today reported.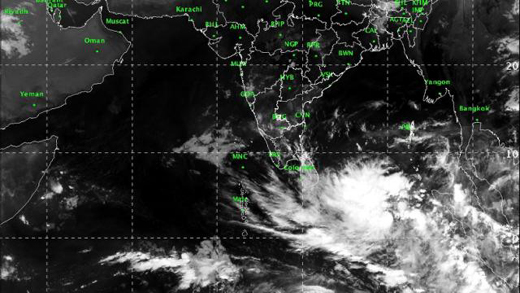 Tamil Nadu and Puducherry have already been issued warnings on Tuesday and Wednesday, respectively. The low pressure region, which is developing into a full-fledged cyclone, is expected to make landfall by 29 April.

According to the IMD, the cyclone is headed straight for Sri Lanka, then north-west towards Tamil Nadu, after which it is expected to change track slightly and head up the coastline of Andhra Pradesh.

Heavy rainfall expected across Tamil Nadu Kerala Andhra Pradesh and Kerala, which might be a boon, especially for Tamil Nadu which is suffering from water shortages.

Fishermen have been warned not to venture into the deep seas, as the forecasts predict "rough" and "very rough" seas along the coastlines, with winds up to 100 km/h.

The Cyclone Okchi had hit parts of the southern peninsula in November last year resulting in the death of 89 Kerala fishermen and the disappearance of 141 others.

The IMD has not yet christened the developing cyclone, the name "Fani" has been used by Sri Lanka.