Covid-19 safety guidelines mandatory for a year in Kerala; Rs10K fine for not wearing masks
Mangalore Today News Network
Kerala, July 06, 2020: In a major step to curb the spike in the coronavirus infections, Kerala has made it mandatory for people to follow Covid-19 safety guidelines for a year.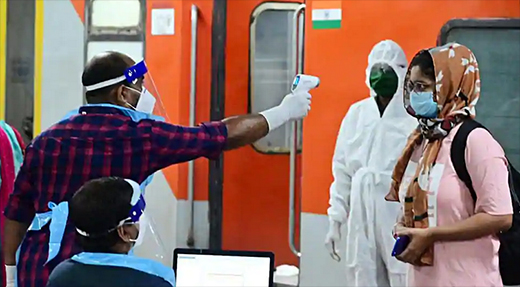 The state government has amended the state Epidemic Disease Ordinance which will be effective till July 2021.

The guidelines have been issued under 'Kerala Epidemic Disease Corona Virus Disease (COVID-19) Additional Regulations, 2020'.

Kerala was the first state in the country to report Covid-19 cases. It has 5,204 coronavirus infections including 2,131 active cases and 25 deaths, as per the Union health ministry dashboard at 8 AM on Sunday morning.

Here are the new guildelines:

1) Wearing of mask/ face cover: All persons shall cover their mouth and nose with the mask / face covers in all public places, work places, all kinds of vehicles and during transport.

2) Social Distancing: All persons shall maintain social distance of six feet at public places and functions.

3)Fine : Rs 10,000 will be fined for not wearing masks in public places.

4) Marriage Function: A maximum of 50 people will be allowed for marriage celebrations in Kerala. All people at the function must use sanitiser, wear face masks, and keep a social distance of six feet.

5) Funeral Functions: For the funeral of non-Covid-19 patients, up to 20 people will be permitted.

6) Social Gathering: For any social gathering, permission from local authority will be required.

7) Prohibition of spitting in public places: Spitting in public places will be strictly prohibited.

8) Registration of those visiting Kerala: Those who are coming to Kerala from other states need to register themselves via Kerala government's Jagratha e-platform. However, a pass is not required for inter-state travel.
9) Shops and commercial establishments: Up to 20 people will be allowed in any shop across the state to maintain social-distancing norms.
Courtesy:Hindustan Times