Coronavirus casts shadow on Chinese new year as death toll rises to 25, 20million quarantined
Mangalore Today News Network
Bejing, Jna 24, 2020: The death toll in China's alarmingly new coronavirus afflictions has climbed to 25 with confirmed cases rising sharply to 830, the Chinese health authorities said on Friday. China has effectively quarantined nearly 20 million people across Wuhan and other cities, and announced measures to curb the disease nationwide as hundreds of millions of people began travelling across the country this week for the Lunar New Year holiday, News18 reported.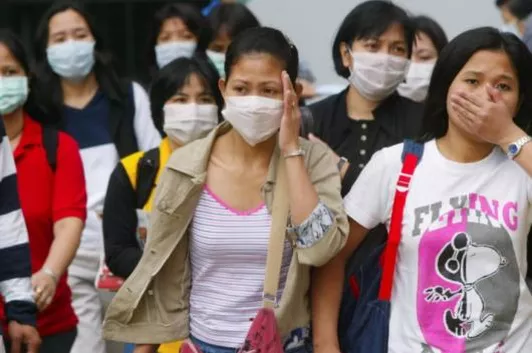 The pneumonia situation had resulted in 25 deaths, including 24 in central China's Hubei province and one in north China's Hebei, the National Health Commission said.

By Thursday, 830 confirmed cases of pneumonia, caused by the novel coronavirus (2019-nCoV), had been reported in 29 provincial-level regions in the country, it said.

A seventh city near the epicentre of China's virus outbreak halted public transport on Friday and closed its river bridge as the country escalates efforts to contain the disease.

Huangshi city in Hubei province announced that the transport routes and a ferry terminal would close at 0200 GMT.​

The new virus has caused alarm because of its similarity to SARS (Severe Acute Respiratory Syndrome), which killed nearly 650 people across mainland China and Hong Kong in 2002-2003.

But after two days of talks to determine the level of global concern, the World Health Organization on Thursday stopped short of declaring a so-called a public health emergency of international concern -- declaration used for the gravest epidemics.

"This is an emergency in China, but it has not yet become a global health emergency," WHO chief Tedros Adhanom Ghebreyesus told reporters in Geneva.

WHO had postponed its decision by a day, after Chinese authorities announced unprecedented measures to rein in the spread of the virus.