Cop behind Hyderbad encounter is a Specialist
Manglore Today News Network
Telnagana, Dec 06, 2019: Hyberabad Police Commissioner VC Sajjanar on the morning of Friday, 6 December, confirmed the killing by encounter of the four accused in the rape and murder of a Hyderabad veterinary doctor, Yahoo reported.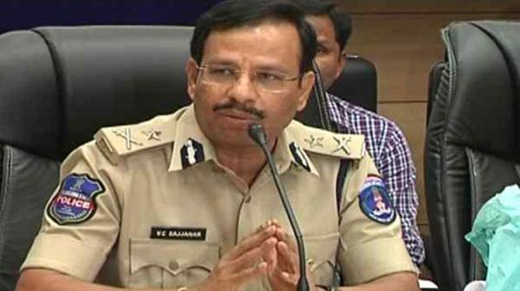 The accused, the commissioner said, were killed in the wee hours of the morning between 3 am and 6 am, when they were taken to the scene of the crime for inspection.

While the action of the police has received a lot of salutation on social media, many have also questioned the legitimacy of killing undertrials in such a manner. However, such encounters are not a first for Sajjanar, who is a specialist having handled many such cases.

In December 2008, three men arrested for attacking two college girls with acid in Hyderabad's Warangal were similarly gunned down in an encounter by the police.

Sajjanar was then the Superintendent Of Police of Warangal.

In that case too, the accused were taken to the scene of crime for investigation purposes. The police, at the time, said that the men tried to attack its personnel because of which they had to open fire.

In May 2009, when Sajjanar was posted as District Superintendent in Warangal, one of Andhra's then top Maoist leaders P Sudhadkar Reddy was killed by the police in an encounter along with one of his colleagues.

Reddy was allegedly involved in a life attempt on former Andhra Pradesh Chief Minister N Chandrababu Naidu in 2003 and the assassination of former Andhra Pradesh Home Minister A Madhava Reddy in 2000.

Sajjanar's continued involvement with the Anti-Maoist cell in Andhra Pradesh and Telangana later, earned him the moniker 'encounter cop'.