Congress may again not be given Leader of the opposition post in house
Mangalore Today News Network
New Delhi, Jun 18, 2019 : The Congress may fail to secure the leader of the opposition post in Lok Sabha for the second time in a row as it does not have required 55 members to stake claim to the position, three people concerned with the matter said, Hindustan times reported.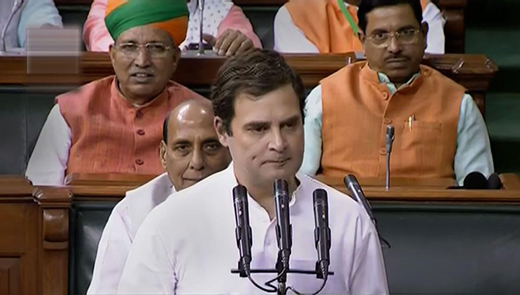 Lok Sabha speaker, who will be elected during the ongoing Parliament session, will take a call on this issue, but past instances and rules may spoil Congress's chance yet again, one of the leaders said.

The Congress was denied the post in 2014 when it managed to get just 44 seats. It won 52 seats in the 543-member Lok Sabha in the April-May national elections.

A party needs to have one-tenth members of Lok Sabha strength – 55 – to get the post.

"If the Congress did not get it in the previous Lok Sabha, how can they get it now?" asked a second person.

A third person said the issue was discussed threadbare in 2014 when the Congress asked for the post. Then speaker Sumitra Mahajan even sought an opinion from the attorney general, who felt that rules and procedures do not allow any Congress leader to be recognised as the leader of the opposition.