Bihar woman gangraped at farmhouse, police arrest three
Mangalore Today News Network
Bangalore, August 22, 2014: Three persons including the son of an office bearer in the Karnataka Milk Federation were arrested by the Ramanagar district police on Wednesday night for the alleged gang rape of a 22-year-old sales woman at a farmhouse near the Tippagondanahalli reservoir on the outskirts of Bangalore.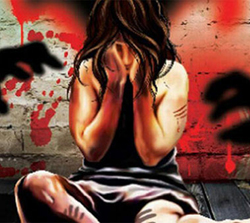 The accused were identified as Arun Kumar Gowda, 24, his friend Kempa, 31, both residents of Magadi taluk outside Bangalore and Mahadeva, 45, of Mandya who was the caretaker of the farm. Arun Kumar Gowda is the son of a KMF official Narasimha Murthy, police said.

Gowda and his friend allegedly picked up the 22-year-old victim who hails from Bihar and works as a sales woman in Bangalore City from near her work spot in the Majestic area on Wednesday night at around 9:30 pm while she was reportedly waiting for a bus to go home.
The duo who offered to drop her to Vijayanagar allegedly took her to a farmhouse near Tippagondanahalli nearly 40 km away from the city. The duo were holding a party at the farmhouse with some friends. The duo allegedly raped the 22-year-old woman at the party. She also allegedly raped by the caretaker of the farmhouse Mahadeva. The victim managed to run away from the farmhouse and flagged down a cab driver with whose help she reached the local Tavarekere police station and lodged a complaint.

The Tavarekere police who received the complaint from the victim at around 5 am on Thursday and registered a case of kidnap and gang rape against the accused persons. The police raided the farmhouse and picked up the three suspects who were there.
"We have arrested all three accused persons – ArunKumar Gowda, Kempa and Mahadeva – based on the complaint lodged by the victim. Medical tests have been conducted on the victim and accused persons and further investigations are on," the Deputy Superintendent of Police

(Ramanagar) Lakshmi Ganesh said. The police also seized the car that was used to take the victim from Bangalore to the farmhouse. Police are investigating whether Gowda is involved in other similar cases at the farmhouse which he frequented often despite not owning it. "The farmhouse does not belong to Arun Kumar of any of the other accused persons. We are making efforts to find the owner of the farmhouse who is a resident of Bangalore," a police officer said.

Courtesy: Indianexpress