Amit Shah is a man-eater, not just an animal: Anurag Kashyap
mangaloretoday/ yahoo
Mumbai, Jan 28, 2020: The acclaimed Bollywood director Anurag Kashyap is at it again. A day after his inflammatory tweet called Amit Shah 'a beast that history will spit on', Kashyap made a new post to social media, this time calling the Home Minister a 'cannibal.'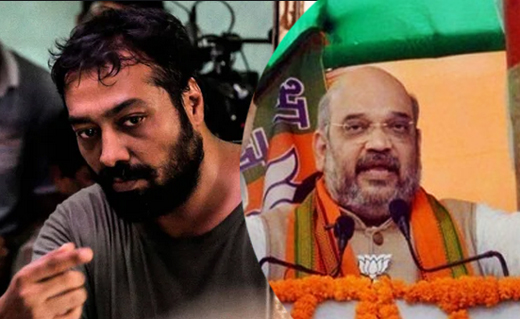 "Apologies. I should have called him a man-eater, not a beast," the 'Gangs of Wasseypur' maker said in his latest tweet.

Kashyap also took a potshot at the supporters of the Bhartiya Janata Party (BJP): "Bhakts are spitting on me today. They are defiant but a man-eater will remain a man-eater."

The film director is noted for his anti-Right political leaning and has lent his support to the anti-Citizenship Amendment Act protests. He often uses acerbic language to hit out at prime minister Narendra Modi and other BJP leaders.